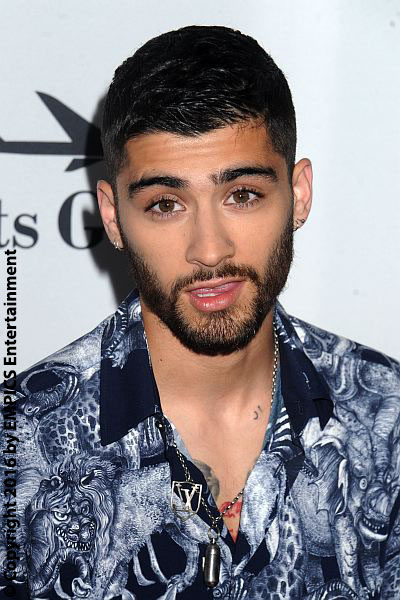 Zayn Malik broke the hearts of millions of fans when he quit One Direction in March 2015. At the time, many questioned the motive behind Zayn's decision.
Reasons ranged from exhaustion, pressure, and even fighting with his fellow band members. Now, the singer reveals that what first made him realize that he wanted to leave the boy band was not even from this world.
"An alien spoke to me in a dream…," he told Glamour magazine, trailing off and leaving it up to our imaginations to figure out the rest of the story. Unfortunately, Zayn didn't expand on the alien or his dream during the interview, but he did however, share some musical tidbits of information to the magazine.
Zayn disclosed that his first musical inspiration was the song Thriller by Michael Jackson, and that the first album he owned was Tupac's All Eyez On Me. He also revealed that he is a huge Bob Marley fan and that if he could jump into a helicopter right now, the first place he would immediately visit is Jamaica.
Whether or not he was trolling with his alien comment, the alien clearly knew what was best for Zayn. Although he had great success with One Direction, even starring in the documentary films One Direction: This is Us and Where We Are – The Concert Film, he has had a successful solo career since leaving his bandmates Harry Styles, Liam Payne, Louis Tomlinson and Niall Horan. His debut album Mind of Mine topped the charts worldwide when it was released.
Zayn may not be a part of One Direction anymore, but we can thank the extra-terrestrial for his solo success. ~Natalia Makarski