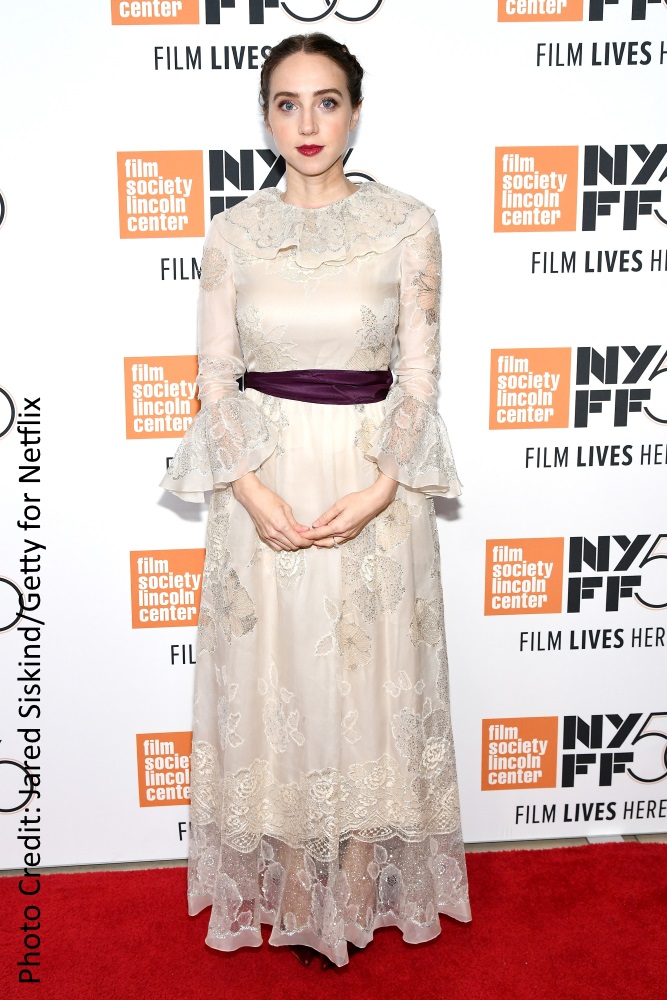 The Ballad of Buster Scruggs is the latest film from Joel Coen and Ethan Coen, who wrote and directed the Netflix original film. Ranging from absurd to profound, these Western vignettes follow the adventures of outlaws and settlers on the American frontier.
With six chapters to explore, this anthology series takes audiences on a ride in true Coen style. We chatted with Zoe Kazan, who stars in the chapter titled "The Gal Who Got Rattled."
How did the filmmakers describe this film to you?
I think they didn't. It was described on page as an anthology film, 6 chapters. Other than that, I don't think I had a conversation with them. Other than them to say something like, "It's an unusual structure, right?" and you think, "Yup." I think their direction really starts on page, so a lot of the information I had was in writing.
How did you view your character Alice?
I think I saw her as a person who had been deprived of any sense of self outside of her brother and the way that he saw her. She's in an extremely codependent relationship with him. When you first meet her, she's afraid to speak her mind – not even knowing what her mind might be. Something happens to her brother and she's out on her own for the first time. She has to learn on her own what her strengths and weaknesses are and who she can trust. I have tremendous respect for her. I loved her. I felt very strongly that I wanted be the person to represent her and protect her. It doesn't happen that often, but you just have this feeling that this one's for me and you hope like hell that it works out.
Can you talk about your experience working with the Coen brothers?
They are just the best. I don't really know what to say. They are bucket-list directors in terms of admiration. I can't overstate what this meant to be a part of this and to get to work with them. They are very quiet; they're very good at delegating. They have this enormous group of collaborators they have been working with forever. I felt very relaxed on the set even though it felt very high stakes to me.
You and your co-star Bill Heck go way back. Can you talk about reuniting on this film?
Bill and I did Angels in America together off Broadway in 2010. This one is one of the greatest artist experiences of my life. I was so relieved when I saw Bill in the audition room. I felt if it was going to be the two of us, that somehow I would be protected by having him as my partner. I just can't tell you the relief that I felt. I loved having the opportunity to get to work with him again. He's such a beautiful actor and there's something really special and unusual about having to work together one age in our life and to come back together at a different age and both grown as actors and both grown as people. I felt so fortunate.
What are you currently binging on Netflix?
I have been watching The Haunting of Hill House with my partner and we watched all of Big Mouth which we just loved – it's probably my favorite thing on TV. We have one more episode to go, but we are saving it because we don't want it to be over.
Thank you for the chat!
Thank you!
~Marriska Fernandes
The Ballad of Buster Scruggs is now streaming on Netflix.