Zombieland: Double Tap an enjoyable sequel – Blu-ray review
By Tribute on January 21, 2020 | Leave a Comment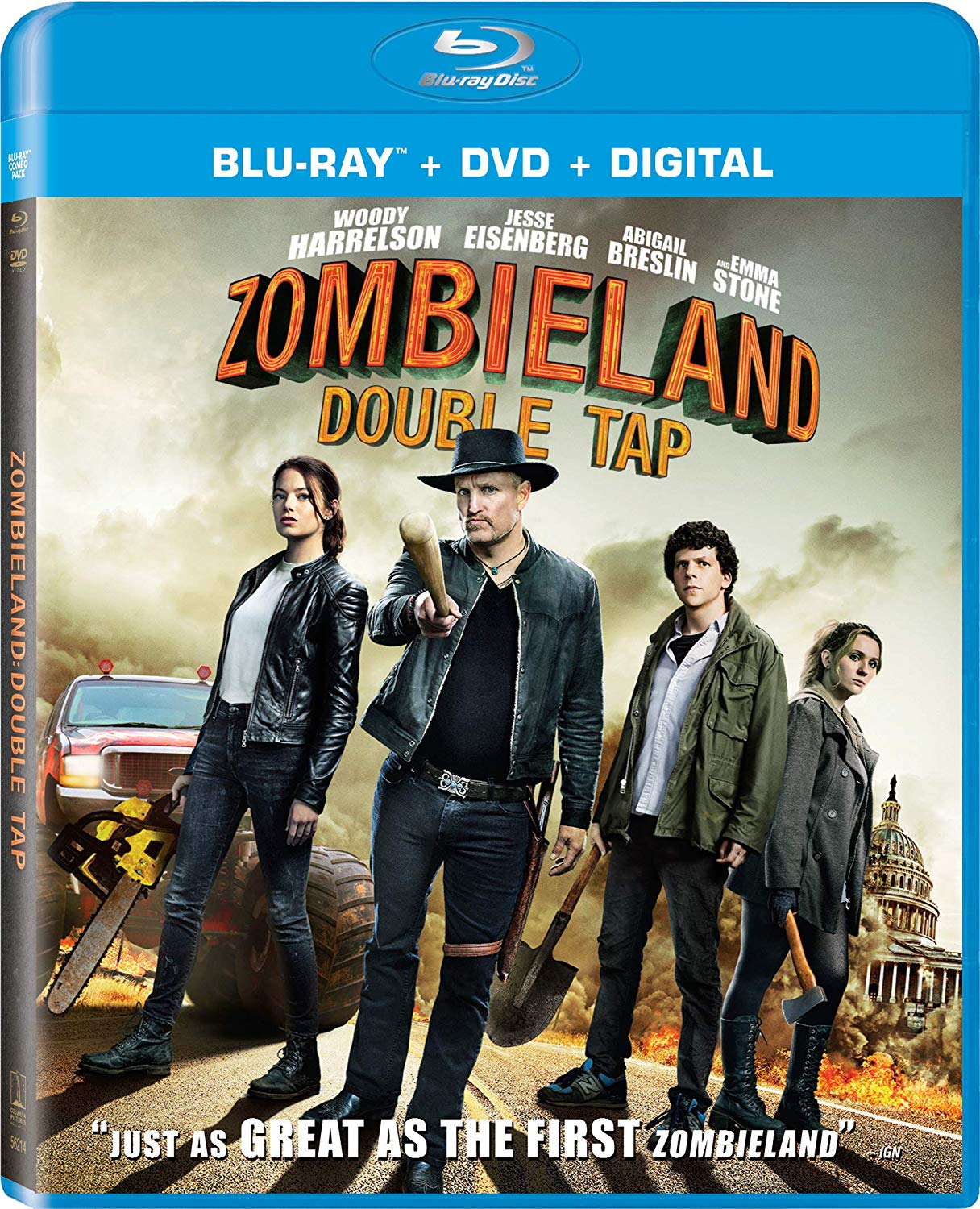 After a decade of waiting, fans of the surprise hit zombie comedy film, Zombieland, finally got their wish for a sequel granted with the release of Zombieland: Double Tap.
The sequel follows the fearsome foursome of Tallahassee (Woody Harrelson), Columbus (Jesse Eisenberg), Wichita (Emma Stone), and Little Rock (Abigail Breslin), who have continued to live as a makeshift family for the past 10 years in the White House.
When Little Rock decides to leave with a pacifist stranger to find others around her age, their family dynamic is upended. However, the family isn't the only thing that has changed, as zombies have begun to mutate and develop strains that are far deadlier than anything seen before. Now Tallahassee, Columbus, Wichita, and a new pickup named Wendy (Zoey Deutch), hit the road to bring back Little Rock before danger comes her way.
When the original film hit theaters in 2009, the zombie craze hadn't yet hit fever pitch. Films like Danny Boyle's 28 Days Later and 28 Weeks Later, Zack Snyder's Dawn of the Dead remake, and Paul W.S. Anderson's Resident Evil series had been marginal hits, but it was Ruben Fleischer's Zombieland that really helped bring zombies into the mainstream, ahead of AMC's The Walking Dead a year later.
Though the zombie comedy had been done before with Edgar Wright's brilliant Shaun of the Dead, its limited run in North America meant that many were unaware of its existence and it was relegated to being a cult film. As such, Zombieland was a refreshing take on the zombie sub-genre with a unique style unto itself and starring a likeable cast of then young up-and-comers Emma Stone, Jesse Eisenberg, and Abigail Breslin, led by the veteran Woody Harrelson.
Ten years on with the long-awaited release of this sequel, Zombieland: Double Tap doesn't quite land the same impact as the original. The sequel still features the same level of camaraderie between the main cast members, with each able to easily slip back into their original roles. However, there's a noticeable lack of freshness in their performances, as the film even makes reference to the datedness of many of their jokes and staleness of their relationships. Even as they attempt to do new things with this sequel, the world that our heroes inhabit seems a little too limiting and a little too reliant on elements that made the original so successful. In a sequel that should aim high like its predecessor, Double Tap feels a little too safe.
That isn't to say that there isn't fun to be had with this film, as even though Double Tap plays things safe, it's entertaining all the same. The new additions make for a welcome change. Zoey Deutch's Wendy brings a contrasting energy and dynamic to our heroes even if she is playing a rather one-note character. The Doppelganger gag with Luke Wilson's Albuquerque and Thomas Middleditch's Flagstaff may feel like the film aping the similar joke from Shaun of the Dead, but Double Tap is able to add its own spin on it and is played for a solid number of laughs and zombie kills.
Though Zombieland: Double Tap may have come a little too late to be as relevant and popular as the original, the sequel is nonetheless an enjoyable and short escape that doesn't overstay its welcome. There is an obvious love for the original film from its cast and the fact that they all returned — especially Emma Stone — for this sequel, speaks to the chemistry they all still have working together. The same goes for the crew behind the camera, with director Ruben Fleischer and writers Rhett Reese and Paul Wernick also returning. Far from being dead on arrival, the sequel still has a ton to offer, especially with the Blu-ray special features, which you can find listed below. ~Paolo Maquiraya
Special Features: 
Extended Bloopers & Outtakes – Highlight reel of bloopers and outtakes of the cast during filming of Zombieland: Double Tap.
Alternate & Extended Scenes – Multiple alternate and extended scenes cut from the film.
The Doppelgangers – Featurette looking at the film's Doppelgangers: Albuquerque (Luke Wilson) and Flagstaff (Thomas Middleditch).
A Day with Bill Murray – Short featurette spent with comedy legend Bill Murray, who made a memorable cameo in the original film.
The Rides of Zombieland – Featurette looking at all the vehicles employed by our favorite zombie slayers in the film.
Rules of Making a Zombie Film – The dos and don'ts of making a zombie film.
Making Babylon – Featurette looking at the construction of the paradise known as Babylon in the film.
New Blood – Featuring the new additions to the film's cast.
Filmmaker Commentary – Commentary track discussing the filmmaking process.
---
---
---
Similar Articles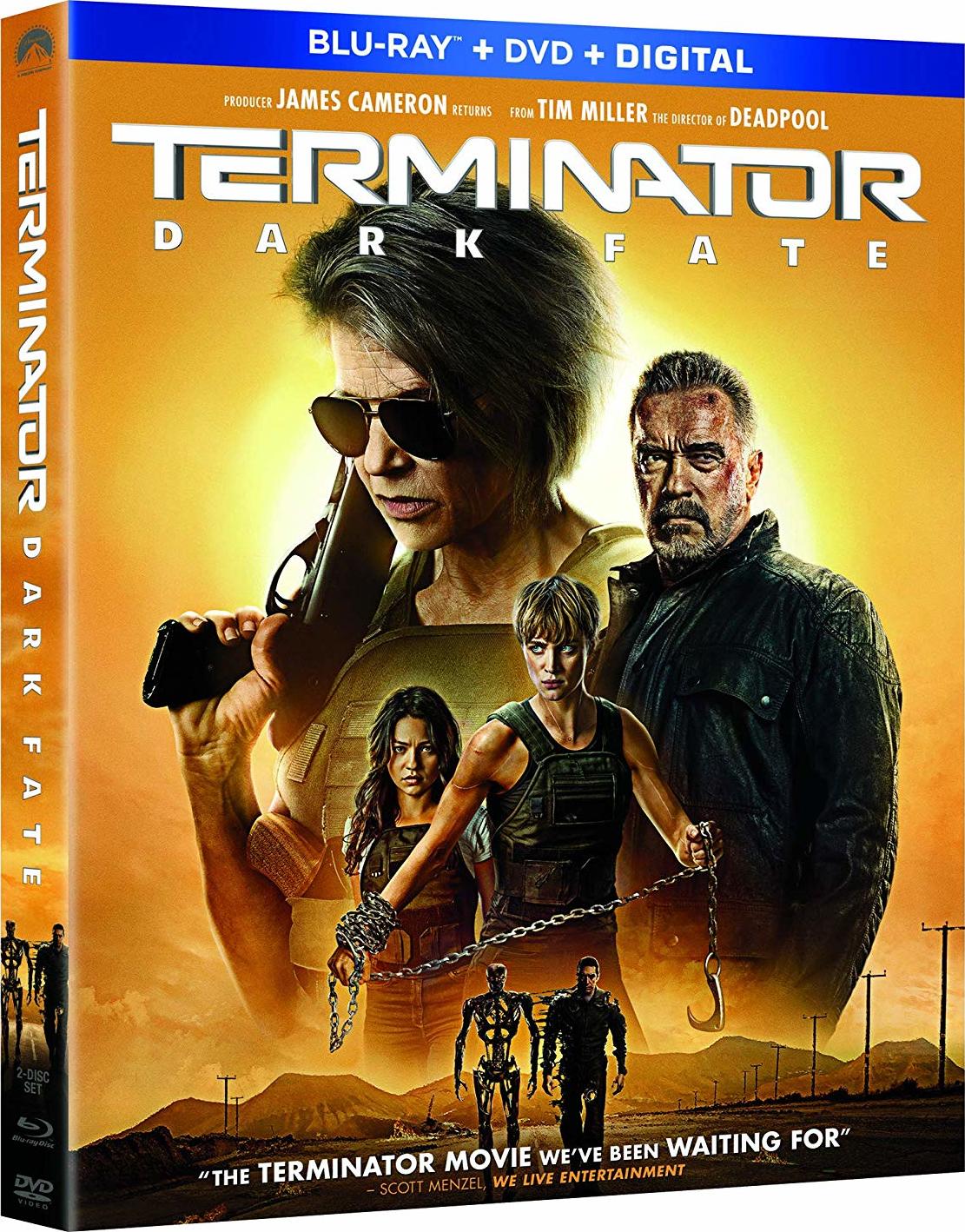 January 28, 2020 | Leave a Comment
Linda Hamilton, the original Sarah Connor, and the Terminator franchise are back with Terminator: Dark Fate, as the latest entry in the series hits home theaters.
---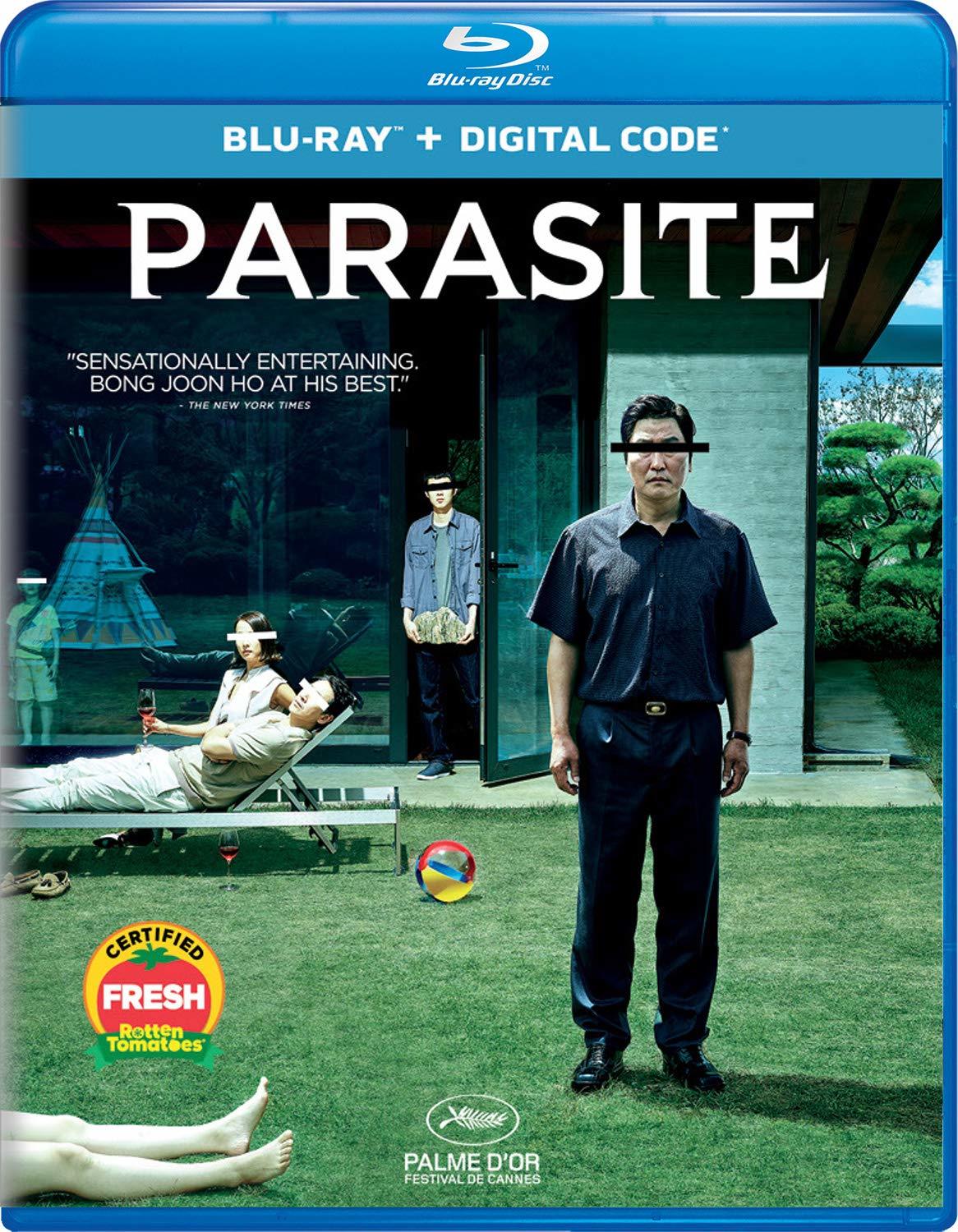 January 27, 2020 | 3 Comments
Parasite is an infectious film that attaches itself to you from its opening moments and slowly grows into an engrossing work that take you to unexpected places.
---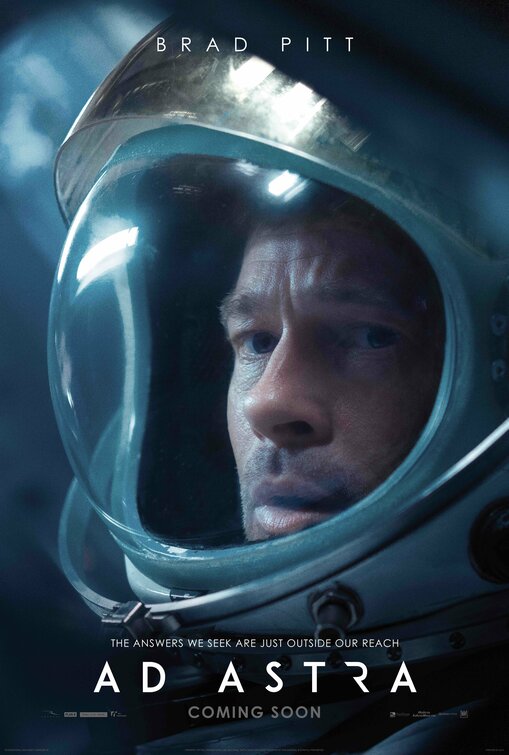 September 19, 2019 | 1 Comment
Ad Astra starring Brad Pitt may be too slow for most audiences, but within the film is an enthralling drama reflective of its grand and intimate themes.
---