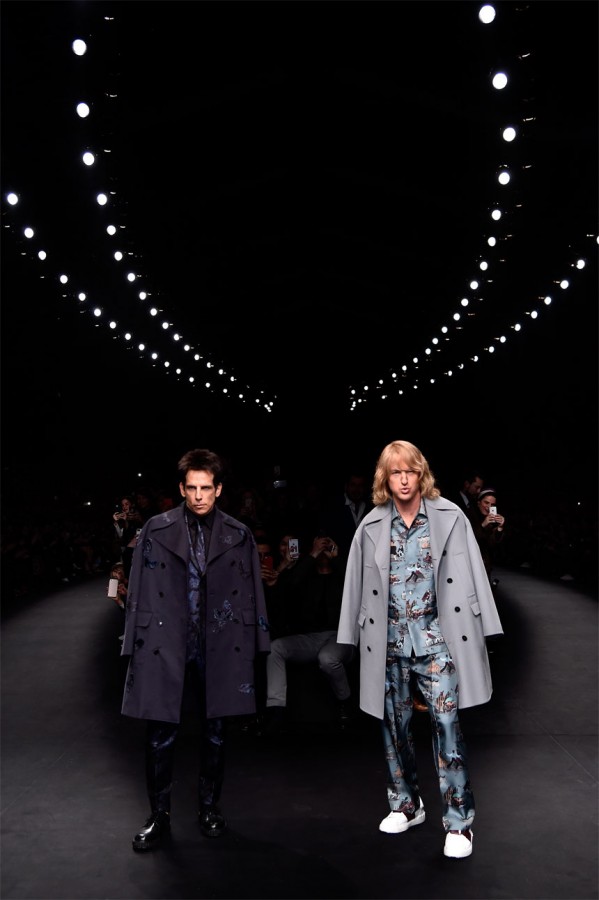 After years of speculation, Paramount Pictures has confirmed Zoolander 2 will be hitting the big screen sooner than you think.
Ben Stiller and Owen Wilson surprised the audience at Maison Valentino's show during Paris Fashion Week by facing off on the runway, Blue Steel style. The two comedians worked the runway as male models Derek Zoolander and Hansel McDonald, giving the other models a run for their money. Watch the video below to see the fun as they reprise their popular roles to loud cheers and applause from the enthusiastic onlookers.
The sequel to the 2001 comedy will follow Derek Zoolander and his rival Hansel as they re-invent themselves to keep up with the changing world of modeling. The screenplay was written by Justin Theroux and Ben will serve as director again this time around. Will Ferrell is also expected to return and Penélope Cruz has signed on as well.
Zoolander 2 makes its theatrical release February 12, 2016. Did you like the first Zoolander? Are you looking forward to the sequel? ~Sandra D. Sukraj