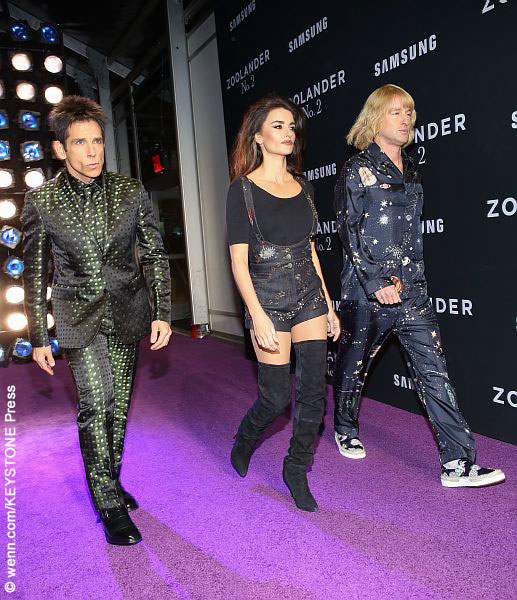 Rob Stubbs was the winner of our trip for two to New York City to attend the premiere of Zoolander 2, including a chance to meet celebrities on the red carpet, including Ben Stiller, Owen Wilson, Will Ferrell, Penélope Cruz and Kristen Wiig, as well as celebrities such as Susan Sarandon and Jennifer Aniston, who attended the premiere at the Lincoln Center with new hubby, Justin Theroux. There were also plenty of models walking the red carpet as well. Ron gave the tickets to his daughter, Lindsay, and her husband John, who took photos on the red carpet that Ron shared with us (below).
Here's what he told us about their trip: Lindsay and John had a great time in NYC! They took the on off tour bus around Manhattan visiting the World Trade Center memorial, the Empire State building and the NYC museum. They also really enjoyed their two nights at the Empire Hotel. John is a machinist and volunteer firefighter and Lindsay is an elementary school teacher. They both work hard and deserved this trip! Thank you again for letting me give it to them.
If you would like to win a Tribute contest – make sure to enter! Click here to go to our contest page, which has plenty of amazing prizes up for grab, including one for a $10,000 Caribbean trip!