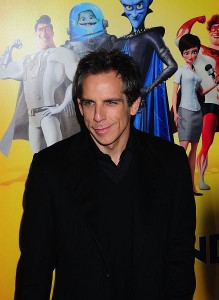 More Zoolander? Exactly why did it take so long for everybody's favourite male-model-turned-Manchurian-Candidate to return to the big-screen?
Yesterday it was announced by Paramount Pictures' parent company Viacom that a number of high-profile sequels are scheduled for post-September 2011 release dates, including the long-awaited Zoolander sequel.
This news coincides with MTV News' dish that Zoolander director and star Ben Stiller's had a script in development, with Jonah Hill in talks to play a potential villain.
Best of all, Zoolander 2 wasn't the only big sequel announced: Star Trek 2, a G.I. Joe sequel and a Teenage Mutant Ninja Turtles reboot developed by Michael Bay's Platinum Dunes production company are all expected to make 2011 or 2012 release dates.
Although little else is known, one thing is sure, expect more puckered-face Blue Steel photo-ops on Facebook once Zoolander 2 hits theatres.
Dan Blackwell