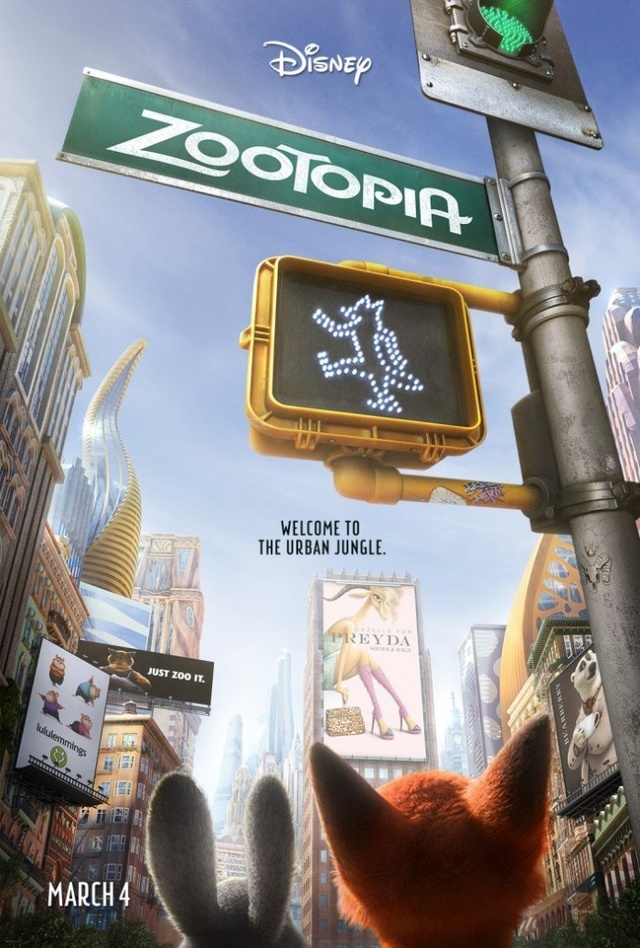 In every possible way, Disney's Zootopia is a smash hit. The reviews are glowing, fans are enthused, and its box office take is approaching the $1 billion mark (the current $933 million in earnings makes it the 26th highest-grossing film of all time).
So the question that begs an answer is, what's next for the inspired bunny Judy and her furry friends?
Well, if the hints dropped by the film's directors are any indication, a sequel or potential TV followup could be brewing.
Byron Howard and Rich Moore, who together led the project, admitted to being overwhelmed by the positive audience response to their film. They added that the fan following is "a huge help" in getting a sequel underway, and also touched on their own affinity for Judy (voiced by Ginnifer Goodwin) and the Zootopia universe.
Bryon said, "I think we all loved the world so much and got so attached to the characters, that we actually got a little sad when the film finally came out…We felt like, 'Well, we're kind of done with it.' And it's nice that there's this potential for it to get bigger."
Although plans to revisit the Zootopia world haven't been confirmed (or at least not announced), a quick glance at recent Disney successes bodes well for the possibility. The studio's Rapunzel adaptation Tangled (2010) is being reborn in an animated series scheduled for 2017 on the Disney Channel, a sequel to Wreck-It Ralph (a 2012 film also directed by Rich) is rumored to be in the works, and 2013's beloved Frozen has received short film treatment, Disney Park attractions, a Broadway interpretation and a feature film sequel has been verified.
Further encouraging the chances of more Zootopia, both directors said there's no shortage of material to explore should the film be given a sequel, TV series or otherwise.
Byron said, "We cut a lot out during the making of the film. We introduced districts that we talked about that couldn't fit in, other characters that we eliminated from the movie. There's a vast potential for this world, so I'd love to see something more come from it."
An aspect of Zootopia that boosts its series potential in particular is that the fact that the meticulous art of building the world is completed. The rules, intricacies and details of the imaginative society featured in the film are laid out and waiting to be expanded upon.
Until that happens, though, Zootopia is ready to bounce onto DVD and Blu-ray June 7.
How do you feel about a Zootopia sequel or series? Share your thoughts with us!