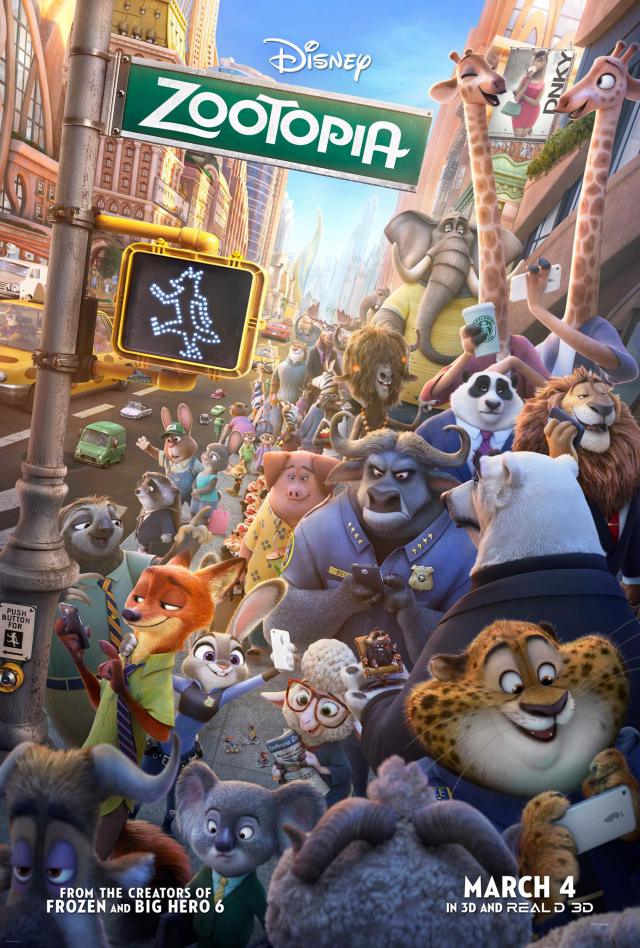 With a few new releases to hit theaters this weekend, including would-be blockbuster Allegiant, Zootopia could have easily slipped from number one. Key words: could have. But with a $38 million take, the Disney flick maintained its firm grasp on the top spot. Adding in this weekend's haul, the three-week champ is at nearly $600 million in international box office earnings. And with a 3.9 star rating, the comedy about a mammal-filled metropolis has a strong hold of Tribute.ca users as well.
The highly popular action franchise The Divergent Series: Allegiant gave a gallant effort but could not overtake Zootopia, debuting in second with $29.1 million. For any other flick this would be an impressive sum, but considering this is more than $20 million less than Insurgent's $52.2 million opening weekend last year, it's an underwhelming payout by comparison. But what's definitely not underwhelming is the sci-fi series' formidable 4.3 star rating from Tribute.ca users.
At a distant third is Miracles from Heaven, based on a memoir by Christy Beam, which took in $15 million on its opening weekend. Despite losing some of the family audience to the kid-friendly Zootopia, the Christian-themed flick's weekend was still a success, completely recouping its $13 million budget. And the true story about a freak accident turned miracle also found favor here at Tribute.ca, with our users awarding it 4 stars.
After debuting in second with $24.7 million last weekend, the sci-fi thriller 10 Cloverfield Lane landed in fourth this time around with $12.5 million. It's an almost 50 percent drop from the previous week, but the anti-sequel to 2008's Cloverfield is still doing pretty well with Tribute.ca's users, taking home 3.8 stars.
Sitting pretty in the top five for six weeks in a row, Deadpool added another $8 million to its $340 million domestic return, officially surpassing Guardians of the Galaxy to become second highest grossing superhero origin movie of all time. It was a good weekend for the action comedy at both the box office and here at Tribute.ca, earning a 3.9 star rating after almost 800 votes from our users.
~Shelby Morton