Zootopia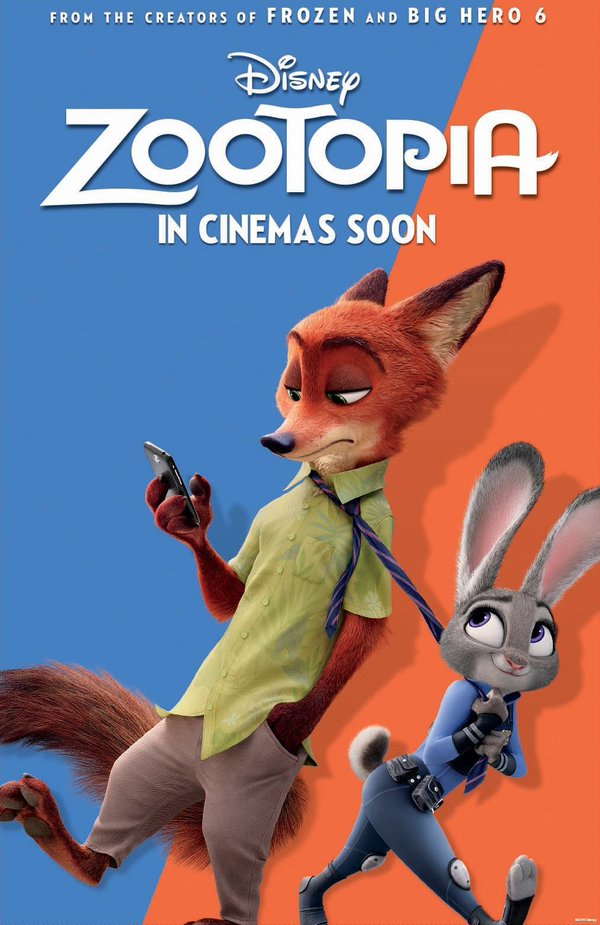 has dominated the international box office for the past two weeks, and it's finding success here at Tribute.ca as well, with the Disney flick's second trailer racing straight to the top as the most watched of the week.
Sitting comfortably at second is the sci-fi horror 10 Cloverfield Lane's thrilling trailer, with the trailer for London Has Fallen right behind, falling from first to third.
In the next spot is The Little Prince, an animated adaptation of the classic French novella of the same name.
The Tina Fey comedy Whiskey Tango Foxtrot dropped two spots, rounding out this week's top five.~Shelby Morton
Take a look at all the top trailers below:
1.) Zootopia 
2.) 10 Cloverfield Lane
3.) London Has Fallen
4.) The Little Prince
5.) Whiskey Tango Foxtrot
Zootopia- Judy Hopps (Ginnifer Goodwin) has wanted to become a cop ever since she was a little child. There's only one problem – she's a four-pound bunny rabbit. Everyone, including her parents, tells Judy that bunnies can't be cops. Ever determined, Judy eventually graduates at the top of her class at the Zootopia Police Academy.
10 Cloverfield Lane- A young woman (Mary Elizabeth Winstead) wakes up in a cellar after suffering a severe car accident. The man (John Goodman) who claims to have rescued her enters the scene and informs her that a catastrophic chemical attack has left the outside world uninhabitable. She harbors her doubts, however, and hatches a plan to escape.
London Has Fallen- In this sequel to Olympus Has Fallen, Secret Service Agent Mike Banning (Gerard Butler) is in London for the British Prime Minister's funeral. The Prime Minister passed away under mysterious circumstances and all of the Western World's leaders are called to attend the funeral. Mike discovers that what appears as a well-intentioned funeral service turns out to be a plot to assassinate all the attending world leaders.
The Little Prince- In this first-ever animated feature film adaptation of the classic French novella Le Petit Prince, a little girl's (Mackenzie Foy) eccentric, kind‐hearted neighbor (Jeff Bridges) introduces the girl to an extraordinary world that he discovered long ago, where anything is possible. The world of The Little Prince (Riley Osborne). In the universe of The Little Prince, the little girl goes on a magical journey into her own imagination, where she rediscovers her childhood and learns that what matters most are human connections and the things that can only be seen with the heart.
Whiskey Tango Foxtrot- To get away from her job and her depressive boyfriend, Kim Barker (Tina Fey), an American journalist, volunteers to travel to Afghanistan and the Middle East to cover the wartime conflict during "Operation Enduring Freedom." She immediately encounters discrimination against Americans, a bevy of other crazy foreign journalists, and finds herself in the middle of explosive situations.