Clint Eastwood Biography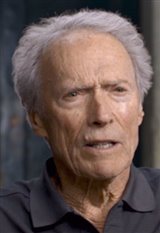 Born: May 31, 1930

Date of Birth: May 31, 1930
Born in San Francisco, Clint Eastwood worked as a logger and a gas station attendant, among other things, before coming to Hollywood in the mid-1950s. After his arrival, he played small roles in several Universal features. But he was soon dropped when some execs decided his Adam's apple was too big. He swallowed his pride and, over the next few years, he dug swimming pools between playing bit parts in movies and on TV.
While visiting a friend at CBS, Clint was spotted by a network exec who cast him as cattle driver Rowdy Yates in the long-running western series Rawhide. The show achieved some limited star status for Eastwood.
Thanks to the success of three Italian-made Sergio Leone westerns: A Fistful of Dollars (1964), For a Few Dollars More (1965), and The Good, The Bad and the Ugly (1966) Clint soon exchanged this limited status for bonifide international stardom.
Upon his return to the U.S., Clint set up his own production company, Malpaso, which had a hit right out of the box with the revenge western Hang 'Em High (1967). He expanded his relatively limited acting range in a succession of roles—notably with the hit Dirty Harry (1971)—during the late 1960s and early 1970s, and directed several of his most popular movies, including 1971's Play Misty for Me (a forerunner to Fatal Attraction), High Plains Drifter (1973) and The Outlaw Josie Wales (1976).
Throughout the '70s, he was the world's biggest box-office draw, but his critical reputation didn't begin to turn until 1980, when New York's Museum of Modern Art honored him with a career retrospective. In 1985, he was decorated by the French, and, the year after that, he was elected mayor of a Northern California seaside community, Carmel.
Although Clint became known for his violent roles, the gentler side of his persona came through in pictures such as Bronco Billy (1980), a romantic comedy that he directed and starred in. As a filmmaker, Clint learned his lessons from the best of his previous directors, Don Siegel and Sergio Leone. Their approaches perfectly suited Clint's restrained acting style, and he integrated their them into his filmmaking technique with startling results, culminating in 1993 with his "Best Director" Oscar for The Unforgiven (1992). The same year, Clint had another hit on his hands with In the Line of Fire.
In 1995, Clint, then 65, earned the honorary Irving G. Thalberg Award from the Academy. He scored yet again with his film adaptation of the best-selling book The Bridges of Madison County in which he starred opposite Meryl Streep; in addition to serving as one of the film's stars, he also acted as its director and producer. Aside from producing the critical and financial misstep The Stars Fell on Henrietta in 1995, Clint's subsequent efforts have proven to be largely successful.
In 1997, he produced and directed the film adaptation of John Berendt's tale of Southern murder and mayhem, Midnight in the Garden of Good and Evil, and followed this as the director, producer, and star of 1997's Absolute Power and 1999's True Crime. When Clint directed the critical hit Mystic River (2003), he was awarded with a Golden Coach at the 2003 Cannes Film Festival. He also received nominations from the Golden Globes and the Academy awards for Best Director.
Married in 1954 to Maggie Johnson, he fathered a daughter, Kimber, by actress Roxanne Tunis in 1964. He and Maggie later had two kids of their own (both of whom have starred in his movies), but the couple split in the late '70s, when Clint took up with sometime co-star Sondra Locke. His split from Locke was even more traumatic, leading to multimillion-dollar lawsuits against Clint and his studio, Warner Bros. Clint and Sondra finally settled out of court for an undisclosed amount. On a much happier note, Clint married television news journalist Dina Ruiz, 35 years his junior, and the couple had a baby daughter in December 1996.
At the 2005 Golden Globes, where Clint's 16-year-old daughter Kathryn from a relationship with Jacelyn Reeves was Miss Golden Globe, Clint picked up his third Best Director Golden Globe for Million Dollar Baby (2004). He also received an Academy Award nod for Best Actor and took home Oscars for Best Director and Best Picture for Million Dollar Baby (2004). In 2006, he received a Lifetime Achievement Award from the Directors Guild of America. Gran Torino (2008), which he directed and starred in, won AFI Movie of the Year in 2008 as well as Best Foreign Film at France's César Awards.
Although Clint had claimed that Gran Torino would be his last big screen appearance, he ended up making a return in 2012 to produce and star in Trouble with the Curve, a directorial debut for Robert Lorenz, who produced many of Clint's earlier films.

After directing two movies based on real American heroes — American Sniper (2014) and Sully (2016), he took on another real-life story. The 2018 movie The 15:17 to Paris is based on the true story of three Americans who took down a terrorist on a train in Holland. Clint made the bold move of having the three men play themselves in the movie, despite their lack of acting experience.
The same year, he starred in and directed The Mule (2018), about an elderly man so desperate for cash that he begins to transport drugs for a cartel.
Clint also has another child with former girlfriend Jacelyn Reeves — Scott Eastwood, who looks very much like him and who has starred in several major motion pictures, such as The Longest Ride (2015), Suicide Squad (2016), The Fate of the Furious (2017) and Pacific Rim: Uprising (2018).