David Bowie Biography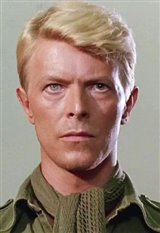 Born: January 08, 1947

Date of Birth: January 8, 1947
Born David Robert Haywood Jones in London, England, David Bowie was best known for his innovative, glam rock-style music and persona in the early 1970s. His albums The Rise and Fall of Ziggy Stardust and the Spiders from Mars and Young Americans (featuring the international hit "Fame") are considered two of the most influential in music history.
The multi-talented star was also an actor, appearing in such films as 1986's cult classic Labyrinth and as Nikola Tesla in The Prestige (2008).
He died at age 69 on January 11, 2016 following an 18-month battle with cancer. Days prior to his death, on his 69th birthday, he released a final album, titled Blackstar.
At the time of his death, Bowie was married to second wife, model Iman Abdulmajid, with whom he has a daughter. He also leaves behind a son (born Zowie Bowie, who later changed his name to Joe and now goes by Duncan Jones) from his first marriage to Angie Bowie.