Demi Lovato Biography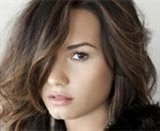 Born: August 20, 1992

Date of Birth: August 20, 1992
Actress/singer Demetria Devonne "Demi" Lovato was born in Albuquerque, New Mexico and raised in Dallas, Texas. At the tender age of seven, Lovato began her acting career on the children's television series Barney & Friends (2002) alongside longtime friend Selena Gomez.
In the summer of 2007, Lovato auditioned for Disney Channel's original movie Camp Rock (2008) and their television series Sonny With a Chance (2009). In the same day, she got both parts. Camp Rock gained 8.9 million viewers in the United States when it premiered, making the young actress a household name amongst children and teens.
In 2008, Lovato released her debut album Don't Forget, which reached No. 2 on the Billboard 200. She made her debut as Sonny Munroe on Sonny With a Chance February 8, 2009. Later that year she joined Disney's Friends for Change, an organization promoting environmentally friendly behavior alongside Miley Cyrus, The Jonas Brothers and Gomez.
During her summer tour, as Lovato set out to promote her second album Here We Go Again, the CD debuted at No. 1 on the Billboard 200 with 108,000 records sold in its first week. In September 2010 Camp Rock 2: The Final Jam premiered, gaining 8 million viewers. But her rise to fame slowly came crashing down. While working on her third album in 2010, Lovato entered a rehabilitation center for physical and emotional problems, leading her to drop out of the Jonas Brothers Live in Concert World Tour 2010. In an interview with talk show host Ellen DeGeneres, Lovato revealed going through painful experiences with bullying in the seventh grade.
In 2011, Lovato was constantly in the spotlight, while fans awaited anxiously for what would happen next. On January 28, Lovato was released from her treatment facility and out on her own. In an interview with 20/20 she admitted the truth about her issues with health. She said she had an unhealthy relationship with food since the age of eight. At age 11, after being brutally bullied throughout her childhood, she self-mutilated her wrists to cope with her downfall and continued doing so even when she gained fame, to cope with the stress.
In September of 2011, Lovato was back on top with her release of Unbroken. The album was a different sound for the singer, with a R&B, Hip-Hop and Dance flare incorporated into it. She scored her first top 10 debut single on the Billboard 100, as "Skyscraper" debuted at No. 10.
The inspirational role model announced on April 4, 2012 via Twitter that she had begun writing for her fourth album saying "this time, there's NO holding back." Lovato told KOKO POP UK that music is currently her top priority, but she is getting the itch to get back into acting.
She followed that desire in 2013 when she began work on the Golden Globe-winning series Glee, in which she played Dani. She appeared in four episodes between 2013 and 2014. She also appeared in two 2015 episodes of From Dusk Till Dawn: The Series, and most recently lent her voice to the animated film Smurfs: The Lost Village, which boasts an all-star cast including Julia Roberts and Joe Manganiello.