Harvey Weinstein Biography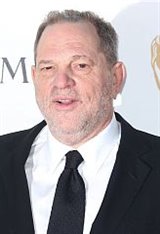 Born: March 19, 1952

HARVEY WEINSTEIN
Date of Birth: March 19, 1952
Born and raised in Queens, New York to Jewish parents Miriam and Max Weinstein, Harvey and his younger brother Bob developed a strong business sense from their father, a diamond cutter, and a passion for movies.
Throughout the 1970s, Harvey, Bob and Corky Burger produced rock concerts. They purchased a theater in Buffalo where they screened concert films. It was from there that Harvey and Max made the money needed to create the independent film distribution company Miramax, named after their parents.
Within 10 years, Miramax had made a name for itself by distributing the critical hit movies
My Left Foot
(1989), for which
Daniel Day-Lewis
won his first Oscar, and the box office hit
Sex, Lies, and Videotapes
(1989). Weinstein married his assistant Eve Chilton in 1997. The couple had three children together before divorcing in 2004.
Miramax was acquired by Disney in 1993, and with Harvey and Bob still at the helm, they released a string of hits, starting with
Pulp Fiction
(1994) and
Good Will Hunting
(1997). Three of their releases in the following decade also went on to win Oscars for Best Picture:
The English Patient
(1996),
Shakespeare in Love
(1998), and
Chicago
(2002).
In 2005, Weinstein left Miramax and formed his own production company, The Weinstein Company, again with his brother Bob. TWC has produced, and co-produced, a number of acclaimed titles including
Inglourious Basterds
(2009),
The King's Speech
(2010),
Django Unchained
(2012),
Silver Linings Playbook
(2012) and
The Butler
(2013).
Weinstein married again in 2007, this time to English fashion designer and actress Georgina Chapman. They have two children, a son and a daughter. Chapman announced she was filing for divorce as allegations of Weinstein's sexual misconduct began flooding in after Ashley Judd went public in October 2017.
In October 2017, both
The New York Times
and
The New Yorker
reported that more than a dozen women came forward to accuse Weinstein of sexually harassing, assaulting and/or raping them. Since the initial report many other women in film have come forward and reported being victims of similar behavior from Weinstein. He has denied any non-consensual acts occurred.
As a result of those accusations Weinstein resigned from the board of The Weinstein Company. Celebrities and political figures the world over have distanced themselves from him, and/or publicly denounced him. He also became the second person in the 88-year history of the Academy of Motion Picture Arts and Sciences (the organization that awards the Oscars) to have his membership revoked.
Bio photo: © wenn.com/Keystone Press