Jack Whitehall Biography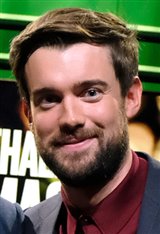 Born: July 08, 1988

Jack Whitehall was born in Westminster, London, England to actress Hilary Amanda Jane Whitehall and talent agent/television producer Michael John Whitehall. Jack attended Tower House School, where he was classmates with Robert Pattinson, whom he joked about resenting because he would lose all the best roles in the school plays to him. After his time at Tower House School, Jack attended the Dragon School in Oxford, and then Marlborough College. He took a gap year to pursue a career in stand-up comedy, and followed that up by attending the University of Manchester to study History of Art, eventually dropping out after two terms.
Jack made his acting debut in 1993 at the age of five, appearing in an episode of The Good Guys (1993) in the role of Guy McFadyean Jr. At the age of nine, Jack appeared in an episode of Noah's Ark (1997) playing Ben Wiston.
In 2007, Jack won the Amused Moose Laugh Off and was also a finalist in the annual stand-up comedy competition So You Think You're Funny for new acts. In 2008 he won the Chortle award for Best Newcomer.
He has also made multiple appearances on the British comedy panel show 8 Out of 10 Cats (2008-2011).
Jack also began working on mainstream television work, presenting the first and 12th week of Big Brother's Big Mouth (2009).
In 2009, Jack performed his very first solo stand-up show at the Edinburgh Festival Fringe at the Pleasance Theatre's Comedy Reserve showcase.
In 2011 Jack made his first appearance as the main character of a show on the Channel 4 comedy drama Fresh Meat (2011-2016). Jake played J.P., a geology student and an Old Stoic who failed to get into a "proper" university. Jack earned recognition as an actor for his work on the show, earning himself multiple award nominations including a British Comedy Award nomination for Best TV Comedy Actor and an RTS Television Award nomination for Comedy Performance. He also won the British Comedy Award for Best Comedy Breakthrough that same year.
In 2012, Jack worked as the lead actor, writer, and associate producer on the show Bad Education (2012-2014), a sitcom he created himself. He was nominated for the Broadcasting Press Guild Breakthrough Award in 2013 for his work on the show. Jake also starred in the film adaptation of the show titled The Bad Education Movie (2015).
Jack was awarded with the title King of Comedy by the British Comedy Awards in 2012, and received it yet again in 2013 and 2014.
He may be best known for his Netflix comedy specials, including his series Jack Whitehall: Travels with My Father, in which he and his father travel to different countries, where they joke with the locals. Jack also starred alongside Emily Blunt in the Disney comedy/adventure film Jungle Cruise (2021), playing her brother MacGregor Houghton.
While working on Fresh Meat in 2011, Jack met actress Gemma Chan when she guest starred on the show. They separated December 2017 due to their busy schedules, as it left them with no time for each other. Jake is currently in a relationship with model Roxy Horner. ~Sean Olegario