Janet Jackson Biography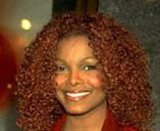 Born: May 16, 1966

JANET JACKSON
Date of Birth: May 16, 1966
Forced to work under the shadow of her brother, mega-star Michael Jackson, this Gary, Indiana native is one of the few with enough genuine talent to succeed without her family ties. Janet Jackson's fame rests largely on her successful, elaborately produced music videos, wherein the talented singer and dancer projects a more accessible, realistic image than her otherworldly brother.
Her third release, Control, recorded in 1986, was her breakthrough with "What Have You Done for Me Lately?" and four other cuts off the album landing on top of the charts. Videos choreographed by Paula Abdul helped foster Jackson's erotic image and increase album sales.
Rhythm Nation 1814 and its sold-out tour deposited countless more cheques to her mutual fund, and four more No. 1 singles on her resumé. In 1996, Jackson signed a record $70-million, five-album deal with Virgin Records. The following year, she released her most personal and revealing album to date, The Velvet Rope, as well as being honored with Soul Train's Lena Horne Lifetime Achievement Award. To date she has won three MTV awards and three Grammys.
In February 2004 she made headlines when she had a "wardrobe malfunction" during the half-time show of Super Bowl XXXVIII. Her right breast was accidentally exposed when co-performer Justin Timberlake reached around and grabbed a detachable part of her breastplate-like outfit. They later admitted that though they'd privately planned the move after rehearsals had ended, both claimed that a red bra was to be revealed, not her bare breast.
Jackson is also a skilled and agreeable actress, as attested by her series-TV stints on Good Times (1977-78), Diff'rent Strokes (1981-82) and Fame (1984).
In 1993, she made her movie debut as a South Central L.A. beautician in director John Singleton's Poetic Justice (1993); the film was no classic, but Jackson dominated every scene she was in, even those shared with notorious rap artist Tupac Shakur. For her encore, she co-starred with Eddie Murphy in the Nutty Professor sequel, Nutty II: The Klumps (2000). She has since appeared in two of Tyler Perry's movies: Why Did I Get Married and its sequel, Why Did I Get Married Too, as well as playing a role in For Colored Girls, directed by Perry and based on the Broadway play.
Jackson and singer James DeBarge eloped when she was only 18. The two lived at the Jacksons's Encino ranch for several months before she had the marriage annulled. DeBarge reportedly had a serious drug problem and as a result, Jackson became an active anti-drug proselytizer. In 1985, she began dating Poetic Justice cast member, Rene Elizondo, and they married in 1991 but divorced in 2000.