Kenneth Lonergan Biography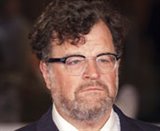 Born: October 16, 1962

Date of Birth: October 16, 1962
Writer/director Kenneth Lonergan's journey into film is something he calls "sideways."
Born in New York City to a Jewish mother and Irish father, Kenneth's first passion was (and continues to be) theater. He graduated from New York University's Tisch School of the Arts with an M.F.A. in dramatic writing.
He made his directorial debut in the television world with an episode of the 1994 animated show Doug. After that, he worked in theater until he joined forces with Peter Tolan to co-write the 1999 feature film Analyze This. Starring Robert De Niro, Billy Crystal and Lisa Kudrow, the comedy went on to earn two Golden Globe nominations.
In 2000, Kenneth combined his writing and directing skills to create the drama You Can Count on Me. The film stars Laura Linney as a single mother whose life is turned upside down when her struggling brother returns to town. It was warmly received by critics and earned widespread awards recognition, including the Sundance Grand Jury Prize in 2000 and honors from the NY Film Critics Circle, Los Angeles Film Critics Circle, Writers Guild of America and National Board of Review. The film's highest achievement came with the 2001 Oscars, however, where Laura Linney earned a nomination in the Best Actress category and Kenneth earned one in the Best Screenplay race. Additionally, You Can Count on Me, which co-stars Matthew Broderick and Mark Ruffalo, won the Best First Feature and Best Screenplay trophies at the 2001 Independent Spirit Awards.
In the same year, Kenneth's play The Waverly Gallery was nominated for the Pulitzer Prize for Drama and he returned to his animated roots when he wrote The Adventures of Rocky & Bullwinkle, which features the voices of Robert De Niro, Rene Russo and Piper Perabo. Unfortunately, the movie, based on the popular TV series of the 1960s, was not a box office success.
Building on the success of Analyze This, Kenneth wrote the sequel to the film in 2002. Analyze That was headlined by the same successful cast as the original.
The following year, Kenneth co-wrote a crime drama set in the 1860s with Jay Cocks and Steven Zaillian. Gangs of New York, directed by Martin Scorsese, starred Leonardo DiCaprio, Cameron Diaz and Daniel Day-Lewis. The violent movie earned Kenneth and his colleagues Oscar and BAFTA nominations in 2003 for Best Screenplay. The film itself garnered 10 Academy Award nominations and won two Golden Globes.
In 2011, the drama Margaret, starring Anna Paquin, Matt Damon and Mark Ruffalo was released. The film is written and directed by Kenneth and had been in the works since 2005.
Kenneth's most recent project is the tragic family drama Manchester by the Sea, starring Casey Affleck, Michelle Williams, Kyle Chandler, Lucas Hedges, Tate Donovan and Matthew Broderick. Kenneth wrote and directed it, although Matt Damon was originally scheduled to take the reins as director. The idea for the screenplay came to Kenneth from Matt and John Krasinski, who are listed as producers.
Between making Margaret and Manchester by the Sea, Kenneth worked on his play This Is Our Youth, which went to Broadway and starred Tavi Gevinson and Kieran Culkin.
Although Kenneth is primarily a playwright, screenwriter and director, he's also acted. He appeared in his own films You Can Count on Me and Margaret, as well as 2004's Marie and Bruce.
Despite his success with film, Kenneth remains most comfortable with theater work. In January 2016, he explained his preference to Vanity Fair: "When I walk onto a film set I become frightened and nervous... There's all this equipment, all these people, and most of them do things you don't know how to do. I didn't come from a film background. I didn't start as [a production assistant] or work my way up; I came into it sideways, so to speak. There's a lot of pressure on a film set that's more immediate than the pressure in the theater where you're nervous about what's going to happen next week."
Kenneth is married to actress Jeanie Smith-Cameron. They wed in 2000 and have one child together.
Photo courtesy: © Keystone Press via ZUMA Press. Photographer: Photographer: Raffaella Midiri