Kevin Costner Biography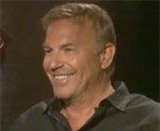 Born: January 18, 1955

Kevin Costner seemed destined to be in the movies. As a young boy growing up in California, Kevin had a deep fascination for film. Still, when he enrolled at Cal-State Fullerton, his goal was to earn a degree in marketing. The acting itch took hold when he went to a casting call for a local production of Rumpelstilskin and won a role. His positive experience confirmed his choice to become a professional actor.
His career path to the A-list of stars have been a bumpy one filled with great highs and great lows. He auditioned three times for the lead role in Raising Arizona (eventually Nicolas Cage was cast), but was turned down. He appeared in the dismal Sizzle Beach USA (1974) and ended up on the cutting room floor in his most noteworthy role of those days. Lawrence Kasdan cast him in The Big Chill(1983) but all that was left of his performance were a few glimpses of Costner as a corpse. But his movie career was't dead. Kasdan made up for The Big Chill experience when he cast Kevin in Silverado. The film was a hit and his film career was on its way.
The Untouchables and No Way Out followed, earning him good reviews and plenty of attention. Then Bull Durham clinched his status as a star with Field of Dreams adding more fuel to an already healthy career. Kevin had earned clout in Hollywood and with Dances with Wolves, he had a chance to use it to the max. The film was a commercial and critical success. On Academy Award night, Kevin walked away with two Oscars including a statuette for Best Director.
Critical success would elude Kevin over the next few years. Robin Hood: Prince of Thieves, and The Bodyguard earned him scorn. Then came Waterworld, a costly flop despite earning $88 million (US) at the box office.
Ever the survivor, Kevin knows how to dust himself off after disasters. Open Range, which he directed and starred in, not only did well at the box office, but received a number of nominations and awards, including a Bronze Wranger for Outstanding Theatrical Motion Picture from the Western Heritage Awards.
In 2014, Kevin starred in Jack Ryan: Shadow Recruit (2014), 3 Days to Kill (2014) and Draft Day (2014). Next, he starred in Black or White (2015), Batman v Superman: Dawn of Justice (2016), Hidden Figures (2016) and Molly's Game (2017).
After a two-year gap, he returned to play a Texas ranger in the Netflix drama The Highwaymen (2019) and starred alongside Diane Lane in the crime thriller Let Him Go (2020).

Kevin married second wife Christine Baumgartner on September 25, 2004, in a lavish wedding held on his Colorado ranch. They have a son, Cayden Wyatt, who was born in 2007. Costner also has three children with first wife Cindy Silva, to whom he was married for 16 years and a son, Liam, born in 1996 from an out-of-wedlock relationship.