Michael Fassbender Biography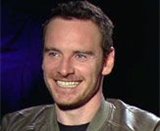 Born: April 02, 1977

Date of Birth: April 2, 1977
Actor Michael Fassbender was born in Heilberg, Germany, to an Irish mother and a German father. The family moved to Killarney, County Kerry, Ireland when Fassbender was two years old. He attended St. Brendan's College in Killarney, where his parents ran the West End House restaurant. He began acting at age 16 in a theater group called Bricriu, and then attended the Central School of Speech and Drama.
Fassbender first appeared in the Oxford Stage Company's production of The Three Sisters and as a guest on the television show Hearts & Bones before landing the role of Sgt. Burton 'Pat' Christenson in Band of Brothers, the television miniseries on which Steven Spielberg was the executive producer. This helped Fassbender gain more attention and led to appearances in shows such as NCS Manhunt, Murphy's Law, Hex and Agatha Christie: Poirot, and in TV movies such as Gunpowder, Treason and Plot (2004), Sherlock Holmes and the Case of the Silk Stocking (2004) and Our Hidden Lives (2005).
He landed his big break with the feature film 300 (2006), and went on to complete the films Angel (2007), Hunger (2008), Creek (2009), Inglourious Basterds (2009), Jonah Hex (2010), X-Men: First Class (2011), and A Dangerous Method (2012). He continues to take on new and unique roles: like a sex addict in Shame (2011), a British MI6 agent in Haywire (2011) and an android robot in Prometheus (2012).
His performance as brutal slave master Edwin Epps in 12 Years a Slave (2013) earned him nominations from both the Golden Globes and Academy Awards, as well as wins at numerous film festivals. He earned a second Academy Award nomination for his starring role in Steve Jobs (2015). Michael also reprised his role as Erik Lehnsherr/Magneto in X-Men: Apocalypse (2016) and Dark Phoenix (2019).
In 2016, he also starred in films such as the romantic drama The Light Between Oceans (2016) alongside girlfriend Alicia Vikander, the crime drama Trespass Against Us (2016) alongside Brendan Gleeson and the fantasy reboot Assassin's Creed (2016) alongside Marion Cotillard. The following year he played roles in Terrence Malick's drama Song to Song (2017) with Ryan Gosling and Cate Blanchett, Ridley Scott's sci-fi thriller Alien: Covenant (2017) and Tomas Alfredson's thriller The Snowman (2017).
Michael has also appeared in a Guinness commercial called "The Quarrel" and regularly provides voice work for a variety of advertisements. He currently lives in London, England, and visits his home of Killarney three times per year.