Patrick McKenna Biography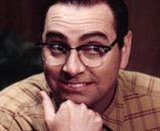 Born: May 08, 1960

Date of Birth: May 8, 1960
Born and raised in Hamilton, Ontario, McKenna honed his comic skills with Second City troupes in Toronto and Vancouver, as well as by performing his stand-up comedy routines throughout Canada and the United States.
Unlike many of Canada's best and brightest, who often cross the border looking for fame and fortune, McKenna decided to focus his talents with the Canadian film industry. By the early 90's, his hard work paid off as he quickly became one of the most recognized faces on Canadian television as he played major characters from two popular series, The Red Green Show (Harold Green) and Traders (Marty Stephens). His talent with both shows earned him a Gemini Award for both the Best Performance in a Comedy Series and Best Performance by a Lead Actor in a Dramatic Series, in the same year.
Besides these series, McKenna has also had starring roles on a number of telefilms including Elvis Meets Nixon, Everything to Gain, The Store, and the mini-series Trudeau.
McKenna has also guest starred in several other dramatic and comedy series, such as Outer Limits, Blue Murder, The Associates, Psi Factor, Due South, Made in Canada, The Royal Canadian Air Farce, History Bites and Black Fly.
McKenna currently lives in Hamilton with his wife, Janis, and son Brendan.