Rod Lurie Biography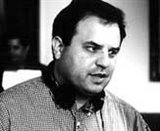 Born: May 15, 1962

Date of Birth: May 15, 1962
Writer-director Rod Lurie didn't take the conventional route to becoming a Hollywood filmmaker. After graduating from the United States Military Academy at West Point in 1984, Lurie began his career as an entertainment journalist. He wrote a regular column for The New York Daily News, was a contributing editor for Premiere, Movieline and Entertainment Weekly magazines, and was a celebrity interviewer for a television station in Fairfield County, Connecticut.
Bu it was his stint as a radio host and movie reviewer in Los Angeles that got him noticed. Lurie became a film critic for KABC in 1995. His Saturday morning show soon became a hit and attracted such A-list celebrities as, Tom Hanks, Billy Bob Thornton, John Travolta, James Cameron and Mel Gibson. In fact, it was Lurie's ability to pick Oscar nominees and subsequent winners that got him worldwide attention. It began with Martin Landau, whose work Lurie had championed for years. When Landau won the Best Supporting Actor Oscar for the film Ed Wood (1995), he thanked Lurie in his acceptance speech. Then James Cameron and Mel Gibson followed suit by thanking Lurie in their Oscar acceptance speeches because he had bet them on-air that they would be nominated and win. If they won, they had to thank him in their speeches!
However, Lurie's in-your-face movie review style did not make him a favorite of some celebrities and movie studios. Warner Brothers actually banned him from their press screenings after he described actor Danny DeVito in a review as "a testicle with arms." For Lurie the worst thing about being a film critic is that "you can't BS anybody. You can't go to an actor and say, 'You know I really think you're a terrific actor.' Because they'll say, 'Oh no you don't. You don't think that at all. You think I'm a deformed little toad, you said so yourself.'"
Lurie decided to butt his own talents on the line and write and direct his own short film entitled 4 Second Delay (1998). It won the special Jury Prize at the Deauville Film Festival and Best Short Film award at the Atlanta Film Festival. Indulging in his passion for politics, he went on to write and direct two feature films about politics, Deterrence (1998), starring Kevin Pollak and The Contender (2000), starring Joan Allen, Jeff Bridges, Gary Oldman and Christian Slater.
Lurie is the only American film critic to ever have directed a feature film while still actively working as a film critic.