Shemar Moore Biography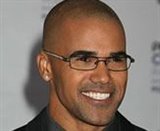 Born: April 20, 1970

Date of Birth: April 20, 1970
Born in Oakland, California, Shemar Moore moved to Holland with his Dutch mother when he was a baby and had to learn English when they moved back to the States at the age of six. His father, who is African-American, was not in the picture. Moore graduated from Santa Clara University in California using a baseball scholarship to major in theatre arts and communication. His athletic build gave him easy access to the modeling world and he spent a number of years in New York as a fashion and print model.
In 1994 he landed the role of Malcolm in the popular soap opera, The Young and the Restless. For the next eight years he continued to work on this soap, earning three nominations at the Emmy Awards (winning in 2000), six NAACP Image Award nominations (winning in 1998 and 1999), and two nominations at the Soap Opera Digest Awards.
In 1997 he landed his first feature film role playing Chris in Hav Plenty. He continued to work in television on telefilms like Mama Flora's Family and the series Match Game. He even made a number of guest appearances on series like Living Single, The Jamie Fox Show, The Nanny, Chicago Hope and For Your Love.
In 1999, Moore replaced former host Mystro Clark on the series Soul Train. A busy boy through the new millennium, he continued his work on Young and the Restless, Soul Train, and landed major roles in films like Box Marley and The Brothers.
In 2005 he landed a starring role in a new series Criminal Minds, playing FBI Agent Derek Morgan.
Moore continues to keep up his athletic physique by playing baseball and boxing.