Sonja Smits Biography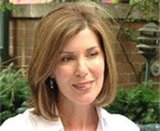 Born: September 08, 1958

SONJA SMITS
Date of Birth: September 8, 1958
A well-known face to Canadian television viewers, Sonja Smits was born on a dairy farm in the Ottawa Valley to Dutch immigrants. She has been a regular on no less than three long-running Canadian TV series: Street Legal (1986 to 1992); Traders (1996 to 2000); and The Eleventh Hour (2002 to 2005).
She began her career on stage, and has performed at theaters such as Tarragon Theatre, Theatre Calgary, Beverly Hills Playhouse and the Toronto Free Theatre. In 1980, she made her television debut as Lisa in the CBC-TV movie War Brides, for which she received an ACTRA nomination. The following year she made her film debut as Mrs. Lynde in the schlocky Canadian horror film The Pit (1981).
Several more films followed, with Smits receiving Genie nominations for her work in Videodrome (1983) and That's My Baby! (1984). In 1986 she was cast as Carrie in the CBC series Street Legal, about a team of lawyers (Smits played a judge). She continued with the show for the next six seasons and for her brilliant work, was honored with a Lead Actress Gemini in 1988 and a 1993 nomination.
A string of TV movies -- including The Diviners (1993), for which she received her third Gemini nomination -- kept Smits busy before she won the role of Sally Ross on the new series Traders (1996 to 2000). Smits again found herself honored at the Geminis with two more nominations, in 1999 and 2000.
In 2001 Smits played Kay Thompson in the acclaimed ABC-TV biopic, Life with Judy Garland: Me and My Shadows, before taking on the regular role of Megan Redner in CTV's The Eleventh Hour, a series about the behind-the-scenes goings-on at a television primetime news show.
Smits continues to work in films such as Owning Mahowny (2003) starring Philip Seymour Hoffman; How to Deal (2003) starring Mandy Moore; A Different Loyalty (2004) starring Sharon Stone; and Siblings (2005) opposite fellow Canadian veteran actor Nicholas Campbell.
In addition, Smits was the 2004 recipient of ACTRA Toronto's Award of Excellence, presented to her by 2003 recipient and renowned Canadian actor Gordon Pinsent.
On the personal side, Smits and her husband, Seaton McLean, former head of film production for Alliance Atlantis, recently purchased 15 acres of land and an 1860s farmhouse complete with a barn in Prince Edward County, facing southwest onto Lake Ontario, where they grow grapes for winemaking.