Stephen Chow Biography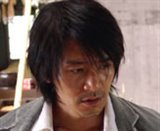 Born: June 22, 1962

STEPHEN CHOW
Date of Birth: June 22, 1962
Born in Hong Kong, Stephen Chow grew up in Shanghai. At a young age, he became fascinated with martial arts/movie star Bruce Lee and took three months of Wing Chun, a form of martial arts, with a former instructor of Lee's. After high school, Chow auditioned for an acting school run by a local TV station, but was rejected. Through an actress friend, however, he wangled a spot in the school's part time evening acting course, which eventually led to him getting a job as the host of a children's TV series, Space Shuttle 430.
But Chow had acting aspirations -- he wanted to be Hong Kong's answer to Al Pacino or Robert DeNiro, and being known as a children's show host was a sore point for him. After six years on the show, he began getting dramatic roles on other shows and finally, landed his first film role in 1988. Just two years later, he had his first starring role in a Chow Yun-Fat spoof called All for the Winner, for which he received his first Hong Kong Film Award nomination.
In 1996, he won a Hong Kong Film Critics Society Award for A Chinese Odyssey (1994). By then, he'd already begun to work as a director, and found he enjoyed it even more than acting. His biggest success came with Shaolin Soccer, which he also co-wrote. Not only was it Hong Kong's highest-grossing Chinese movie of all time, but it received a North American release and won Chow both Best Actor and Best Director at the 2002 Hong Kong Film Awards.
For his next film, Kung Fu Hustle (which was also released in North America), Chow received Hong Kong Film Award nominations for Best Actor, Best Director, and Best Screenplay (shared with the film's three other writers).
Chow continues to lives in Hong Kong.