Black Hawk Down - User Reviews
Thank you for rating this movie!
Read your review below. Ratings will be added after 24 hours.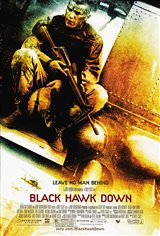 3.95 / 5
User Rating
Based on 10820 votes and 207 reviews
---
Please rate movie 1 to 5 stars
Showing 1 to 50 of 207
February 10, 2018
The best war movie IMHO. Great camera and action but it´s not full of that typical over-the-top heroism and patriotism and stuff. It´s about real life of soldiers.
March 06, 2012
gjiljgblsbnsjlkgnbgjbngjnbgjnbjgbngjbnbnbnbnbnbnbnbnbnbnbnbnbnbnbnbnbnbnbnbnbnbnbnbnbnbnbnbnbnbnbnbnbnbnbnbnbnbnbnbnbnbnbnbnbnbnbnbnbnbnbnbnbnbnbnbnbnbnbnbnbnbnbnbnbnbnbnbnbnbnbnbnbnbnbnbnbnbnbnbnbnbnbnbnbnbnbnbnbnbnbnbnbnbnbnbnbnbnbnbnbnbnbnbnbnbnbnbnbnbnbnbnbnbnbnbnbnbnbnbnbnbnbnbnbnbnbnbnbnbnbnbnbnbnbnbnbnbnbnbnbnbnbnbnbnbnbnbnbnbnbnbnbnbnbnbnbnbnbnbnbnbnbnbnbnbnbnbnbnbnbnbnbnbnbnbnbnbnbnbnbnbnbnbnbnbnbnbnbnbnbnbnbnbnbnbnbnbnbnbnbnbnbnbnbnbnbnbnbnbnbnbnbnbnbnbnbnbnbnbnbnbnbnbnbnbnbnbnbnbnbnbnbnbnbnbnbnbnbnbnbnbn
June 25, 2009
goooood movie
September 24, 2007
absolutely INCREDIBLE film, one of the most memorable spectacular war film I've seen, cheers to Ridley Scott! Excellent job with this one! :D
June 20, 2007
This is one of the best war movies going. It's gory, funny, tense, exciting all at the same time. I've never been in battle but the sense of confusion presented by the movie certainly makes you feel as if you are in the thick of it.
February 10, 2006
Awesome movie and the best cast in the world.
December 18, 2005
Depicts war more realistically than most movies. This is the quality of movies expected from Ridley Scott.
December 07, 2005
goooooooooooooooooooooood
September 23, 2005
its infuriating movie that seeks to set in mind the real horrors of war and combat, but at the same time honors those who have been lost in combat featuring especially randall shuggart and gordon who received the medal of honor post-humously, it also sets a crude example of selflessness that could not be fathomed by layman. it dissimates the corner stone of soldiers brother-hoods"when we get back home people will ask me hey hoot what were u doing there r u some kind of war junky i would said no goddamn word u know why cauze they simply won`t understand its about the man next to u..." war is terifying. only the death have seen the end of the w
August 16, 2005
wow this movie is full of action and emotion
June 05, 2005
One of the coolest movies round!! A Must see!! (Not as good as Star Wars III)
May 17, 2005
THIS MOVIE IS SO KICKASS! IT IS ONE OF THE BEST WAR MOVIES. I HAVE REZNTED IT 5 TIMES AND NOW I OWN IT.
April 03, 2005
One of the best war movies I`ve ever seen. Non stop action!I was a nervous wreck by the time it was over. I was very impressed by the accuracy of the film too. According to my research of the actual event, the film was dead on. Don`t miss it!
January 08, 2005
I love Lancelot!!! He is so HOT!!
December 28, 2004
black hawk down has certainly been one of the best war movies i have seen that can take its rightful place next to the likes of saving private ryan, as it portrayed a true gritty picture of war rather than sugar coated one,those who do not appreciate this film are not watching it closely enough! for it has stories and morals as well as showing facts about the real life war that took place in 1993 also showing the devestation, famine and destruction of war.
September 05, 2004
One of the best war movies around. Great cinematography and good direction. Good movie altogether!
August 08, 2004
I think this movie was amazing..the graphics and everything it looked soo real...
August 04, 2004
this film is great it never greats boring how many times you watch it. eric bana and orlando bloom make this film even better.
May 26, 2004
I think that it was rather boring as it lacked the element of romance. If there had been a few lovemaking scenes, it definitely would haved spiced up the mood of the movie instead of just shooting and people dying.
May 25, 2004
They had 10 minutes of dialogue and the rest was one big violent shooting spree and when I said violent I meant really violent
October 22, 2003
I think that Black Hawk Down was a real good war film. What made this movie so interesting was that it was based on a true story that happened recently. Nowadays it`s not easy to find a movie like tihs that was based on a true story yet had so much incredible action like it was fiction. In all I think this movie showed us that there are real heroes out there whose stories of triumph should be displayed this way.
October 12, 2003
I thought it was really good. [I wish Bloom was in it more, but hey it was a job.]
September 06, 2003
Black hawk down was and awsome movie it was never boring because there was always something going on. and the best thing about it was that it was a true story, and the acting was amazing. the camera focus was ok but not the greatest and the music in the backround was perfect for the movie. i rate this movie four stars ****
February 26, 2003
Wut ??? The weapons didn`t look realistic ?? !!!! They`re all real !! Most of them were using M-16`s ......
January 28, 2003
Wonderful actoers and nice effects
December 22, 2002
booooring
September 30, 2002
Great movie. It gave me a picture how war can be. And I know that I don´t going to be a soilder
September 20, 2002
Great movie. It`s nice to see the story of these heroic men being finally told! Eric Bana was great as Hoot!!! I can`t wait to see him in more films. :)
September 04, 2002
The fighting scenes were good and the rest of it wasn`t half bad. The movie seems to really follow the war, but the endless fighting scenes gets boring aftter awhile. 4 stars for the action, special effects and the feeling that the war is going on in your own house.
September 01, 2002
Gets boring and redundant very very quickly.
July 31, 2002
i thought it was really good. i like it more than saving private ryan. plenty of cute guys too.lol. it makes you think about things like war. i thought it had a couple funny parts too.they picked the right actors for the right parts too.
July 16, 2002
Not as good as Saving Private Ryan or Pearl Harbour.... but still a great war movie to watch. Knowledge is the Key!!!
July 09, 2002
i loved the fighting scenes, it was incredible! GO AND SEE IT! it was AMAZING! FANTASTIC! REALISTIC! and Sad. dont rent the DVD, buy IT!!!!!!!!!!!!!!!!!!!!!!!!!!!!!!!!!!!!!!!!!!!!!!!!!!!!!!!!!!!
July 07, 2002
Black Hawk Down is a war movie where bad things just go worse. It was realistic and very action-packed. It was a great movie. By: David Ballantyne.
June 26, 2002
i hated this movie it made no sense if u get it write
June 19, 2002
The Best Movie since Saving Private Ryan. I have 3 words Excellent Heroic,Bravery. Ridley Scott out down himself again this movie was a heroic struggle bewteen good and bad!
June 17, 2002
This was an AMAZING film. It depicts the events that happened realistically and dramatically. The acting was perfect and the actors really got into their roles. Ridley Scott directs well and understands what happened. I enjoyed the movie very much and think that Josh Hartnett is a superb and dramatic actor. The movie makes the intensly real event so close to us. A masterpiece.
June 15, 2002
Great action flick. First war movie since Saving Private Ryan with a story that I cared about. It was slow in the middle, and there is a very nasty part, but it was over all great.
June 13, 2002
An impressive, dramatic and honourably accurate representation of the brave men and their actions during 1993.
May 28, 2002
I loved it!!!!!!!!!! I cannot wait for the DVD to come out so I can buy that too and watch it at home over and over....
May 17, 2002
non-stop action, a good movie but they dragged it out a little longer than necessary.
May 09, 2002
Excellent movie, well written, well executed. If you never had an interest in other countries and what conditions they exist in, you really do get a sense from this movie. Made me take a look at what else is going on in the world.
April 15, 2002
it was an awsome movie go see it
April 12, 2002
This is a great movie for the family if you`re the Ozbournes
March 22, 2002
The movie was Great. i have been watching war movies for a long time and. this movie really made me feel about war and what happens during war missions.
March 21, 2002
It was a wicked movie, a must see film.Jerry Bruckheimer and Ridley Scott did an incredible job. One of the best war films ever made with non stop action.
March 17, 2002
Amazing movie. You have to see this one!
March 11, 2002
its good to go see!