The Bourne Identity - User Reviews
Thank you for rating this movie!
Read your review below. Ratings will be added after 24 hours.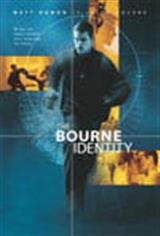 4.09 / 5
User Rating
Based on 2796 votes and 142 reviews
---
Please rate movie 1 to 5 stars
Showing 1 to 50 of 142
April 09, 2012
solid adaptation of the ludlum spy novel; smith, as always, is gorgeous.
January 31, 2009
It was cool and sweat I loved it.
August 02, 2007
oh my god Bourne Identity MAJOR letdown. Read the books they rock,but the movie sucks big time!
August 14, 2006
the movie acutally wasnt better than the movie,but still it was pretty good,witl ots of action,thrills,etc. matt damon was awesmoe in this movie "a white-knuckled thrill ride with lots of thrills and action" 3.5*
May 31, 2006
Such a smart, action-packed movie with great acting
June 07, 2005
matt damon is the best actor on earth and he was so good in the bourne identity. he is so gorgoes and i love all of his movies!!!
February 25, 2005
Mat was so beautiful.
February 18, 2005
It was absolutely brilliant!!!
December 16, 2004
It was soooooooo good!!!!! but not as good as the book
October 23, 2004
Superbly exhilerating! I held my breath half the time - very exciting and all, and I always like a movie that makes me think.
July 24, 2004
Matt is an awsome actor. He is terrific at his role. The movie was fantastic. Acting was amazing. Awsome movie. Cant wait till the sequel
March 14, 2004
Best action movie in the last 10 years. Great cinematography.
February 12, 2004
matt damon`s acting was horrible, but he`s definitely a "bourne" hottie. I LOVE HIM! 100% pure hunk !!
January 17, 2004
Awesome movie. It was full of action and thrills and occasional humor and romance too. I can`t wait for The Bourne Supremacy.
January 17, 2004
Awesome movie. It was full of action and thrills and occasional humor and romance too. I can`t wait for The Bourne Supremacy.
May 08, 2003
It was okay, but lacked a cohesive plot line. The book was excellent and, as so often happens, the movie did not compare well with it.
April 23, 2003
This is probobly one of my most favorite movies of all time! It had action, suspense and a little bit of romance. The alternate ending was hilarious!!!
April 15, 2003
I loved it, a great mix of action, suspence, with a pinch of romance thrown in. Very different from the book.
February 19, 2003
I thought this movie was great. The plot was well written and it had a great cast. The idea of choosing Franka Potente as a lead was a great idea because she is a great actress. If the director would`ve casted an american or popular actress many people would`ve of seen the movie only because of the actors that they chose. I thought the movie was just going to be action sequences but it actually surprised me. I would recommmend this movie to anybody.
February 15, 2003
More cynical anti-American/CIA as the bad guys trollop; was a refreshing and different perspective in 1970`s movies such as "7 Days of the Condor", but very cliched and tiring now; especially in post-9/11 atmosphere. The movie gave away main character`s identity too early in the movie to be very intriguing. Although the movie had many good action scenes, in many ways the made-for-television miniseries was better made. Matt Damon seems too young for the role.
January 27, 2003
It was quite good. The fight scenes were awesome.
January 22, 2003
It was a good movie, except for the ending.
January 17, 2003
Pretty Good movie but still could of been better!
January 05, 2003
The movie didn`t have all that action in it.The only fight scene the had was in the park with the cops and in the hotel room.
November 02, 2002
It was good, he should have been in big fat greek wedding, it would have given the movie a REAL twist.
November 02, 2002
It was almost as kewl as battleship earth!
November 01, 2002
This was a terrible movie. For anyone who has read the books and loved them, this is a completely different plotline. It is nothing like the books. I was so disappointed.
October 18, 2002
Fine acting and splendid action are the highlights of what should have been a really terrific movie. However, it is marred by logical flaws in the storyline, some banality in dialogue, and a far-too-confused-for-words characterization of Bourne. The amnesia plays way too far into the personality of the protagonist, making him not only vague in memory but also in direction, and unrealisitically slow-witted in figuring out his previous life. The dialogue at the end of the movie between Bourne and his former boss fares most poorly in this regard.
October 10, 2002
excellent, wonderful action
September 20, 2002
WOW.....WOW.....WOW....It was terrific.....Matt Damon was wonderful....and the plot was great......and those fight scenes and car chases were outragously fast and sharp......go see it,,you`ll like it......trust me.
September 18, 2002
It was awesome!!! I love Matt Damon. He was just excellent in this movie (yet again)
August 31, 2002
it was great
August 27, 2002
It was excellent, even though they may have missed 90% of what`s in the book...
August 27, 2002
It was excellent, even though they may have missed 90% of what`s in the book...
August 25, 2002
Not a sgood as the book, but well done giving the time frame.
August 19, 2002
Movie was very good but I wasn`t happy with how they handled the ending.. I guess they are setting up for a sequel or something.
August 17, 2002
Great movie very different from the book but still cool Damon is perfect as Jason Bourne! Jason Bourne Rules!!:) I hope they do the sequels.
August 15, 2002
VERY VERY GOOD. Matt Damon and Franke Polenta both do an AWESOME JOB. The setting is so amazing and an overal great film.
August 15, 2002
this movie was soooo good... i loved it!!!.. matt.. can u be any more sexier???... dam!!..... i recommend this movie to EVERYONE!!..especially men.. they like these kinda movies:)..
August 14, 2002
pure action, an awesome movie for every member of the family.
August 13, 2002
The best action movie I have seen since Indian Jones.
August 09, 2002
Not quite as good as reading it, but very good movie just the same. I think it close to impossible to get an entire book onto film.
July 29, 2002
it as really action movie i think! and before wach it i was really in go and wach it!
July 27, 2002
for the most part an enjoyable action film . This film is up there with films like ronin and the professional . Matt Damon is miscast ... someone like jean reno comes across more believable as a hitman ...
July 22, 2002
i thought this movie was horrible,there could have been a little longer storey at the bginning, and the action scenes sucked!
July 21, 2002
This was an awsome flick. Entertaining and exciting from beginning to end.. Definately a 5 star + rating...
July 19, 2002
Mr. Damon is not quite Jason Bourne; but very worthwhile.
July 18, 2002
i loved this movie. it is unique from most movies in the way that it presented you with the facts and the plot and you had to put some of it together yourself, and i very much enjoyed that. The chemistry onscreen was great, characters were well developed and as for the book... the book is great, but the two are so completly different that you can hardly compare the two... i happen to enjoy the movie plot more. It was well acting, well scripted and kept you interested all the way through... it has definately become one of my favourites!
July 17, 2002
Pure entertainment. From the moment the movie starts, you can expect to be well envelloped by the plot. Although the plot is not entirely unique, the concept of an oblivious narrator keeps the story exciting with every twist and turn. Surprisingly good performances from leading and secondary roles combined with convincing on-screen chemistry make this a film worth watching.