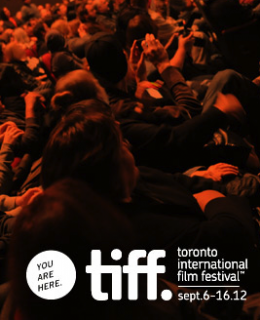 The Canadian lineup for TIFF was announced yesterday. It includes first-time feature filmmakers, as well as filmmakers who are returning to the festival.
The lineup represents a diverse range of stories that include: youth and violence, coming of age stories, environmental issues, dysfunctional families, sex and celebrity. They are stories that will impact and move Canadians and the global community, there is something for everyone.
The Canadian movies announced for TIFF 2012 include:
Special Presentations:
Antiviral Brandon Cronenberg
Inch'Allah Anais Barbeau-Lavette
Laurence Anyways Xavier Dolan
Liverpool Manon Briand
Rebelle Kim Nguyen
Still Micheal McGowan
Stories We Tell Sarah Polley
Discovery:
Blackbird Jason Buxton
Krivina Igor Drljaca
Picture Day Kate Mellville
Tower Kazik Radwanski
Documentaries:
Revolution Rob Stewart
Contemporary World Cinema:
Camion Rafael Ouellet
The Crimes of Mike Recket Bruce Sweeney
Home Again Sudz Sutherland
My Awkward Sexual Adventure Sean Garrity
The Lesser Blessed Anita Doron
Vanguard:
I Declare War Jason Lapeyre and Robert Wilson
Masters:
Tout ce que tu possedes (All That You Possess) Bernard Emond
Additional scheduling and ticket details for the Toronto International Film Festival are available here.
Tags:
Canadian Filmmakers, Revolution, TIFF 2012