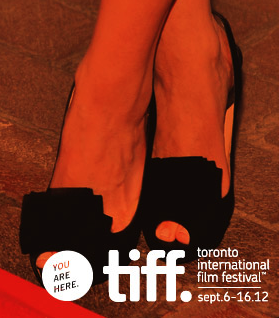 The development of emerging talent in the Canadian film industry is a high priority for the Toronto International Film Festival. For the second year, TIFF Rising Stars programme has chosen four participants to take part in a series of public events and industry meetings. This is an opportunity for these four rising stars to receive intensive professional development from international casting directors, filmmakers, producers and executives.
The TIFF Rising Stars are:
Tatiana Maslany is a Regina born actor who has garnered an impressive resume. Her role in Grown Up Movie Star earned her the World Dramatic Special Jury Prize at Sundance 2010 and a Genie Award Nomination. She will also be appearing in Picture Day, which will debut at the 2012 Toronto International Film Festival.
Charlie Carrick is a British Canadian actor from Newcastle, England. In 2011 he was a resident at the Canadian Film Centre's Actors Conservatory and he will next be seen in a recurring guest arc on Showtime's The Borgias.
Connor Jessup received critical acclaim for his performance as Ben Mason in Steven Spielberg's Falling Skies. He has previously appeared at TIFF, he was executive producer for the movie Amy George, which played at the 2011 festival.
Charlotte Sullivan is a Genie award-nominated actress who was born and raised in Toronto, Ontario. Her most notable role was playing Marilyn Monroe in the controversial Emmy Award-winning series The Kennedys. She is currently playing police officer Gail Peck in the hit series Rookie Blue.
The Toronto International Film Festival runs September 6-16, 2012. For ticket and scheduling information click here.
Tags:
Charlie Carrick, Charlotte Sullivan, Connor Jessup, lotte Sullivan, Tatiana Maslany, TIFF 2012, TIFF Rising Stars, toronto international film festival