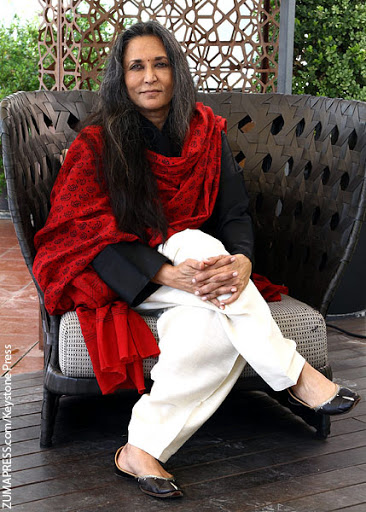 Several Canadian films are slated to make their world premieres in Toronto this September when the TIFF red carpets roll out.
As announced Wednesday, Bruce McDonald's '70s-set Weirdos, Deepa Mehta's Anatomy of Violence (about a gang rape in New Delhi), Alanis Obomsawin's documentary We Can't Make the Same Mistake Twice and April Mullen's same-sex drama Below Her Mouth are four Canadian features set to debut at the 41st edition of the festival.
Weirdos and Below Her Mouth have been slotted into the Special Presentations program, while Anatomy of Violence and We Can't Make the Same Mistake Twice are highlights in the Masters program.
Other Canadian films scheduled to make their North American premieres include Xavier Dolan's It's Only the End of the World, Nathan Morlando's Mean Dreams (starring Colm Feore) and Kim Nguyen's Two Lovers and a Bear (with Orphan Black's Tatiana Maslany). All three pictures had their world premieres at Cannes this year — with Xavier's film nabbing the Grand Prix award — and all three have been placed in the Special Presentations program.
Additionally, Anne Marie Fleming's Window Horses, which premiered at the Annecy International Animation Film Festival in June, is also scheduled to make its North American debut in the Special Presentations program. The animated feature is voiced by Sandra Oh and Don McKellar, among others.
The festival also announced a number of world premieres in the TIFF Docs program, including Brigitte Berman's The River of My Dreams, Fred Peabody's All Governments Lie: Truth, Deception, and the Spirit of I.F. Stone, Nicholas de Pencier's Black Code, Hubert Davis' Giants of Africa, Dilip Mehta's Mostly Sunny, Jamie Kastner's The Skyjacker's Tale and Hugh Gibson's The Stairs.
Three films will have their world premieres in the Discovery program, namely Tony Elliott's ARQ, Kevin Funk's Hello Destroyer and Ashley McKenzie's Werewolf. The program's purpose is to showcase new talent.
Chloe Robichaud's Boundaries will debut in TIFF's Contemporary World Cinema program, as will Juan Andres Arango's X Quinientos.
Quebec director Anne Emond's latest, Nelly, will have its world premiere in the Vanguard program.
TIFF 2016 begins September 8 and runs through to September 18, 2016. In total, nearly 400 films are expected to screen. ~Matthew Pariselli
Tags:
bruce mcdonald, deepa mehta, tiff, TIFF 2016, toronto international film festival, xavier dolan