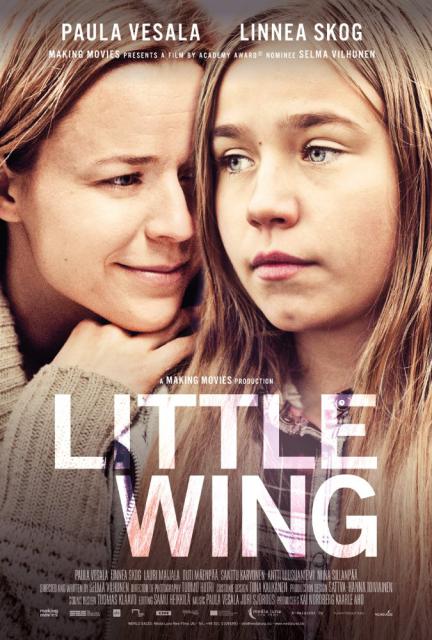 Oscar-nominated director Selma Vilhunen is in Toronto to premiere her latest project, the coming-of-age drama Little Wing, which screens today (September 16) and Sunday (September 18) as part of TIFF's Discovery Lineup.
Little Wing follows a 12-year-old named Varpu (Linnea Skog) who becomes increasingly insecure about her dysfunctional home life and her unorthodox relationship with her mother, Siru (Paula Vesala). In an attempt at stability and normalcy, she goes on a journey from Helsinki to Oulu to find her biological father. What she finds isn't exactly what she had hoped for; however, through her trek, she learns that, rather than constantly yearn for something better, it's much easier to just love what you have.
Tribute staff writer Shelby Morton sat down with Selma in downtown Toronto to talk about the inspiration behind her film, her talented cast, as well as what's next for her following her whirlwind trip to TIFF.
Congratulations on such a beautiful, moving film. Audiences will be shocked to learn that this is your first fiction, feature-length film. What was this new experience like compared to your previous work in documentaries, TV movies, and short films?
I made an hour-long fiction film [the TV movie Pietà], that came out in 2007. That was sort of a training camp for this film, although it happened 10 years ago, haha. So, everything wasn't completely new. I had been working in other positions on feature films too, so that has always been a great education. It sounds a bit funny, but what really makes it most different from the other works, is exactly the length of it. The fact that you have to sit on your bottom in the editing room, have the patience and resilience to take care of everything. Because every second counts. But in some ways, making a feature film is almost easier. I find it somewhat of a relief to have more time to tell the story. In a short film, you just have to be so crystallised and so brilliant in every moment.
You previously said that your Oscar-nominated film Do I Have to Take Care of Everything? was a "deeply personal film." How does Little Wing compare?
For [Do I Have to Take Care of Everything?], I didn't write the screenplay, that was written by my colleague and business partner, Kirsikka Saari. But it was personal in the sense that I could totally relate to the main character. However, that film is completely different in the tone and approach. Little Wing is coming from a more fragile spot in me. In that way, it's perhaps more personal, digs a big deeper. It's also personal in the way that I lost my father to mental illness when I was a baby. Somehow making this film has been a way of meeting him through fiction.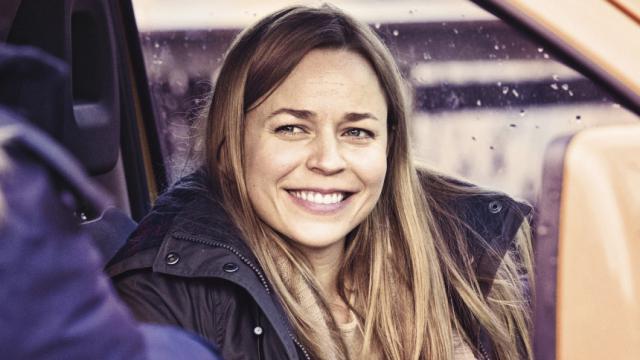 Like your heroine Varpu, you were raised by a single mother, correct?
Yes, it has a lot of elements from my background. I too was raised by a single mom, and it was just the two of us. So, that inspired me. I was inspired by the, sort of, weak moments in that kind of a family. The characters aren't straight from real life, but they are inspired by emotions that I have towards my own youth. And also, in the mother character, I have put some of myself in her. It's a study of that kind of family, and being a parent. It's a study of people's weaknesses and how they deal with weakness. I'm quite inspired by weakness, actually. [laughs].
The mother-daughter relationship at the center of your movie is different than most. Varpu is forced to grow up because her mother, Siru, refuses to. What did you see in each actress, Linnea and Paula, that could create that unconventional dynamic?
That particular dynamic is not what made me choose these actors. Paula, in real life, actually, is quite the opposite of Siru. She's very strong, outspoken, and confident. She's actually a really big pop star in Finland, a strong, female idol kind of character in real life. [Paula] is also very sensitive, and just a great actor. She has a great scale of colors in her work. In my fragile Siru, I wanted to have this layer of humor, surprise, and anarchy. So these elements drew me to Paula. I just trusted these people together. I just simply trusted that they would work out, and we would find the chemistry.
And Linnea, I was looking for a girl who is not only a talented actor, but I was looking for someone with whom I could connect. And I was looking for someone whom I think to be intelligent, despite the young age, and Linnea was all that and so much more. So then we started working together, and throughout the shooting period, I feel like I was being given these gifts from these actors. They took my directions, and they made it into their own art. And I loved to be surprised by what they did, what they gave. It felt like gifts.
That's a lovely thought. In terms of Varpu's coming of age, I feel like there was so much to explore. First, she loves horseback riding, and has a horse named Svante who seems to be her only friend. What do these things mean to Varpu as she enters her adolescence? 
The horseback riding world sort of visits my films once in a while. The riding school culture in Nordic countries is very popular. There are a lot of riding schools, and they work so that horseback riding is not overly expensive. It's not cheap, but it's kind of accessible for people of all different socioeconomic backgrounds. What inspires me in that environment, is how it brings very different people together, with different backgrounds, hopes, and dreams, but they all share the love for the hobby. In those stables, they create groups almost like communities, microscopic societies. That was the reason I wanted Varpu to be in the horseback stables. It was also a place I could study the different statuses of people, and how they treat people's weaknesses, either their own, or the person next to them. And then the horse, Svante, I like to have something there in opposition to the human being. I like the idea of a silent witness who is also the target of unconditional love. But there they stand, they see it all. And humans are just being human.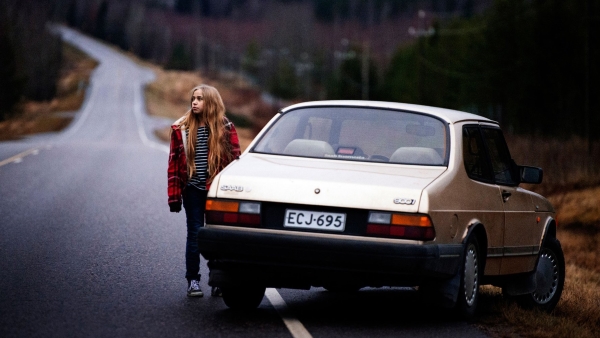 And then there's the theme of driving. While her own mother is unable to get her license, Varpu drives a car with ease.
The first impulse came from real life — my mom. That is one part of the film that has a connection to real people. My mom did have a bit of a hard time getting her driver's license. And I wanted Varpu to have some sort of a secret, or a vice. She's a good girl, but there are things that mama doesn't know. So these two things came together. A woman in a weak moment in her life who can't learn how to drive a car, and then her daughter learns how to drive stolen cars. That was actually the beginning of the inspiration for the film.
The film's title, Little Wing, is inspired from the Jimi Hendrix song of the same name. What does that song mean to you personally, and what does it mean for Varpu?
It's not even a very familiar song to me, actually. The root of why we landed on Little Wing is because it has to do with Varpu's name, which means a tiny sparrow. So we were looking for an English title, because the Finnish title is Girl Named Varpu. We were looking for something small, yet resilient. And Little Wing came up. Also, to me, the lyrics fit. It's just a beautiful poem about an encounter of unconditional love for someone. It's a poem of love. The most important line is when Jimi Hendrix sings, "With a circus mind that's running wild." I like the idea of an angelic creature who is helpful and generous, but is also wild and has her own world. She's not only angelic and generous, there's a whole other world inside of her.
Who is your directorial inspiration?
I have some home icons, home idols. Those people that are sort of always there, in the baseline. And those people are Ingmar Bergman and Andrei Tarkovsky. They are the superheroes. And then there's all the rest of them. So many filmmakers, so many different styles of great filmmaking. For Little Wing, I thought a lot about Mike Leigh, and also Andrea Arnold. There are some new Swedish female filmmakers, Gabriela Pichler, and Sanna Lenken, who was here a couple years ago with her film My Skinny Sister. That film also has a 12-year-old main character, and it's a beautiful film. It was an inspiration, and sets a standard. Like, "Damn, that's a bloody good film."
With the success of your own film here at TIFF, will we be seeing more fiction features from you? 
I hope so. There are actually two current things right now. I'm making a film about Hobby Horse riding, which is a big scene in Finland. They have competitions, and it's like a community of over 10,000 people. There's a feature documentary coming out next Spring called Hobby Horse Revolution.
And my own company is preparing to shoot my next feature film, which is called Stupid Young Heart. It's written by Kirsikka Saari, who wrote [Do I Have to Take Care of Everything?]. That's a beautiful story about a 15-year-old boy whose love becomes pregnant, and they decide to have the baby. The story is about the boy having nine months to become the man that he never had in his own life. So, there's this not having a father theme again. The feature film is still in financing, but we are determined to have it financed. So that's why I can say, we will make this film!
Great, I can't wait to see them! Thank you, Selma. 
Thank you!
Little Wing screens at the Scotiabank Theatre today (Friday, September 16) at 11:15 a.m., as well as Sunday, September 18 at 3 p.m.
Tags:
Linnea Skog, Little Wing, Paula Vesala, Selma Vilhunen, tiff, TIFF 2016