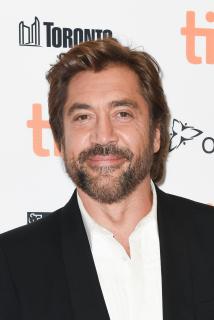 TIFF 2017 fun continues!
Actor Javier Bardem, who also stars in this year's mother!, hit up the red carpet at TIFF last night (Sept. 12) at the Princess of Wales theater to promote the North American premiere of his film Loving Pablo.
The film documents the love story that blossomed between infamous drug lord Pablo Escobar (Javier Bardem) and TV presenter and journalist Virginia Vallejo (Penélope Cruz).
The two become close companions after meeting, but Virginia begins to see the other side of this enigmatic man.
She realizes that in addition to being the charismatic lover, he also has the persona of being one of the world's most violent and merciless drug lords.
The film was adapted from Virginia Vallejo's memoir Loving Pablo, Hating Escobar.
Javier looked thrilled to be attending the premiere alongside the film's director Fernando León de Aranoa, and posed for lots of pictures with throngs of excited fans. 
Check out photos from the premiere's red carpet event below! ~Alexa Caruso
*Photos courtesy of George Pimentel, Joe Scarnici and Juanito Aguil.
Tags:
Fernando León de Aranoa, javier bardem, Loving Pablo, mother!, TIFF 2017