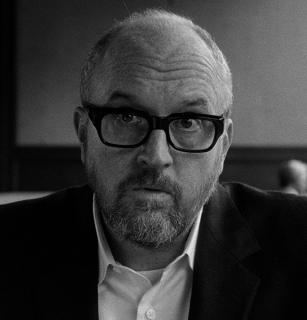 I, Tonya was purchased earlier this week for U.S. distribution at TIFF by Neon and 30West for $5 million, and now The Orchard has picked up Louis C.K.'s I Love You Daddy for the same price, making them two of the biggest deals of the festival so far.
I, Tonya, which is being distributed in Canada by VVS Films, follows the story of American figure skating champion Tonya Harding (Margot Robbie), who was involved in a vicious attack on a fellow American skater, her rival and teammate, Nancy Kerrigan (Caitlin Carver), just before the 1994 Winter Olympics.
I Love You Daddy is a comedy that was shot totally in secret on 35 mm black and white film. Written and directed by Louis C.K. (pictured at left in a still from the movie), he also stars as a concerned father who tries to keep his 17-year-old daughter China (Chloë Grace Moretz) from falling for a 68-year-old filmmaker (John Malkovich).
A release date has not been announced, and the latter movie does not yet have a Canadian distributor. ~Alexandra Heilbron
Tags:
I Love You Daddy, I Tonya, louis c.k.