Robert Redford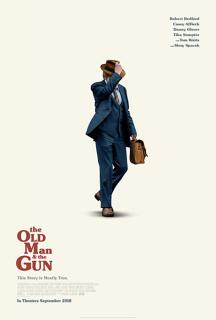 , 81, told Entertainment Weekly in a new interview that he's retiring from acting. His last film, The Old Man & The Gun, which he stars in and also produced, will screen at the Toronto International Film Festival.
Robert plays career criminal Forrest Tucker in the movie, directed by David Lowery. Tucker successfully escaped from prison 18 times, including Alcatraz and San Quentin. His escape from the latter was by kayak, after which he eluded authorities for four years. During that time, he went on a crime spree -- mostly robbing banks. Tucker passed away in prison on May 29, 2004 at 83, less than a month shy of his 84th birthday.
"Never say never, but I pretty well concluded that this would be it for me in terms of acting, and [I'll] move towards retirement after this 'cause I've been doing it since I was 21. I thought, Well, that's enough. And why not go out with something that's very upbeat and positive?" Redford told EW.
The Old Man & The Gun, co-starring Sissy Spacek, Casey Affleck and Danny Glover, will be released to theaters through Fox Searchlight on Sept. 28, 2018. ~Alexandra Heilbron
Tags:
Casey Affleck, Danny Glover, David Lowery, Forrest Tucker, robert redford, Sissy Spacek, The Old Man & the Gun