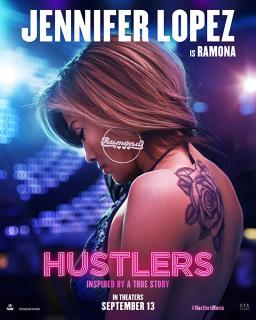 Joaquin Phoenix, Christian Bale and Jennifer Lopez among the stars expected to attend TIFF 2019.
The 44th Toronto International Film Festival is less than a week away and that means your favorite celebrities will soon be landing in Toronto for the big event. There is a huge list of films that will be screening this year, and TIFF has released an even bigger list of A-list celebrities coming to promote their movies and to appear on the red carpet.
Over 100 of the world's most celebrated and talented filmmakers and actors will be present all throughout this year's festival. Check out our list of the most recognized celebrities on the official guest list.
Here's a list of the top 50 actors to look out for!
Javier Bardem, Antonio Banderas, Jessica Biel, Tituss Burgess, Felicity Jones, Beanie Feldstein, Nicolas Cage, Priyanka Chopra Jonas, Daniel Craig, Russell Crowe, Willem Dafoe, Matt Damon, Rosario Dawson, Adam Driver, Ansel Elgort, Mike Epps, Jamie Foxx, Tom Hanks, Lucas Hedges, Anthony Hopkins, O'Shea Jackson Junior, Scarlett Johansson, Dakota Johnson, Michael B. Jordan, Brie Larson, Shia LaBeouf, Nicole Kidman, Keegan-Michael Key, Jennifer Lopez, Josh Lucas, Ellen Page, Eddie Murphy, Keke Palmer, Dev Patel, Robert Pattinson, Sarah Paulson, Natalie Portman, Daniel Radcliffe, Sam Rockwell, Adam Sandler, Wesley Snipes, Bruce Springsteen, Julia Stiles, Meryl Streep, Donald Sutherland, Joaquin Phoenix, Kerry Washington, Finn Wolfhard, Constance Wu, Shailene Woodley and more!
The Toronto International Film Festival runs September 5 to 15, 2019. Check our site for updates on everything TIFF! ~Emily Chavez
Tags:
Adam Driver, adam sandler, Ansel Elgort, Anthony Hopkins, antonio banderas, Beanie Feldstein, brie larson, bruce springsteen, Christian Bale, constance wu, dakota johnson, daniel craig, Daniel Radcliffe, Dev Patel, Donald Sutherland, eddie murphy, Ellen Page, felicity jones, finn wolfhard, Jamie Foxx, javier bardem, jennifer lopez, jessica biel, Joaquin Phoenix, Josh Lucas, julia stiles, Keegan-Michael Key, keke palmer, Kerry Washington, Lucas Hedges, matt damon, Meryl Streep, Michael B. Jordan, mike epps, Natalie Portman, Nicolas Cage, nicole kidman, O'Shea Jackson Junior, Priyanka Chopra Jonas, Robert Pattinson, Rosario Dawson, Russell Crowe, Sam Rockwell, Sarah Paulson, Scarlett Johansson, shailene woodley, Shia LaBeouf, TIFF 2019, tituss burgess, Tom Hanks, Wesley Snipes, Willem Dafoe