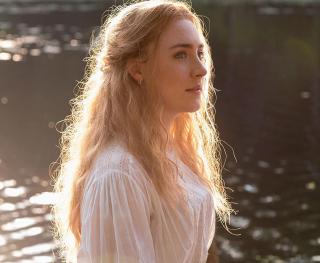 One of the films premiering at the 45th annual Toronto International Film Festival is Ammonite, starring Kate Winslet and Saoirse Ronan. As part of the "In Conversations..." program at TIFF, Saoirse connected virtually for a chat to talk about her performances over the past decade and how it contributed to her international fame and success.
The 26-year-old actress has given power-packed performances in movies such as Lady Bird, Brooklyn and Little Women. All three of these films earned her Oscar nominations.
Speaking about her career, which started at a very young age, she said: "I was very lucky that I got very cool and interesting jobs since I was young and I don't need to rush into a job just to work. It's important to me not to lose the bond with my work and it has continued to be satisfying."
A film that means a lot to her is Brooklyn, which deals with the immigrant experience and exploring where you come from. "Brooklyn gets to me in a way that no other film does because it was a film that gets to the heart of what many Irish immigrants went through and what my parents went through.
"I think what made it overwhelming was that it was a very severe combining of two worlds. I was completely terrified. But it ended up being such a special film for me and it was an honor to be able to tell that story."
Speaking about her Ammonite co-star Kate Winslet, Saoirse revealed that they "got on straight away. She was a real supporter of me doing it, so she was behind me from the get-go, which was brilliant. We talked a couple of times on the phone, because I was doing Little Women around the time I was talking to [director] Francis [Lee] about the film."
In fact, it was when she was shooting a Little Women scene with Timothée Chalamet that was atop a frozen pond reminiscent of Titanic, that she got a call from Kate (a.k.a. Rose!).  "Actually I had just done a scene with Timothée on the ice, swinging each other around. I was like, 'This is our Titanic moment!' and then Kate called. It's Rose!"
~Marriska Fernandes
Tags:
ady Bird, Ammonite, brooklyn, Kate Winslet, Little Women, Saoirse Ronan