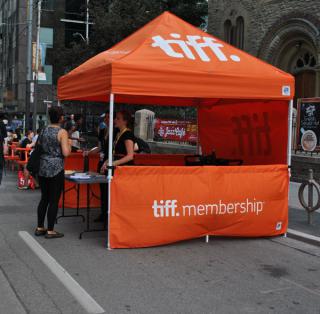 The Toronto International Film Festival will return this year and the dates have just been announced: September 8 to 18, 2022.
This is the 47th year of this festival, which has grown in stature over the years to become one of the world's biggest festivals to honor filmmaking.
This year promises 11 days of international and Canadian cinema, special events featuring some of the biggest names in film, and TIFF's Industry Conference, offering diverse and innovative perspectives on the art and business of film.
We will bring you firsthand reports and news from the festival to let you know who's coming this year and which films will be featured as galas and special presentations, plus reviews and interviews.
If you want to be be a TIFF member and be one of the first to get access to tickets, you can click this link to become a TIFF member, or renew your TIFF membership. ~Alexandra Heilbron
Tags: