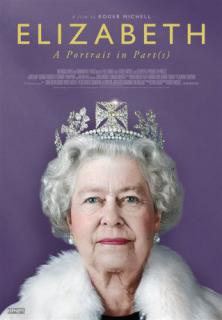 The Toronto International Film Festival is presenting a special free screening of Elizabeth: A Portrait in Part(s) on Sunday, September 18, at 12:05 p.m. at Scotiabank Theatre Toronto, Cinema 12.
This screening is presented in commemoration of Queen Elizabeth II on the day before her funeral, with the support of Canadian distributor Mongrel Media.
The final film from late director Roger Michell (Notting Hill), Elizabeth: A Portrait in Part(s) features film clips over the course of the Queen's life, from the time she was a royal toddler, through to her Platinum Jubilee.
It's a beautiful look at the Queen from her childhood to her incredible 70th year as a monarch, both in public and sometimes, in more private moments. To read our review of this film and watch the trailer, click here.
Tickets for this special free screening will be available to TIFF Members and the public starting Thursday, September 15 at 10 am EST.
For more information on the presentation at TIFF, click here. ~Alexandra Heilbron
Tags:
Elizabeth: A Portrait in Part(s), Queen Elizabeth II, TIFF 2022