Pieces of a Woman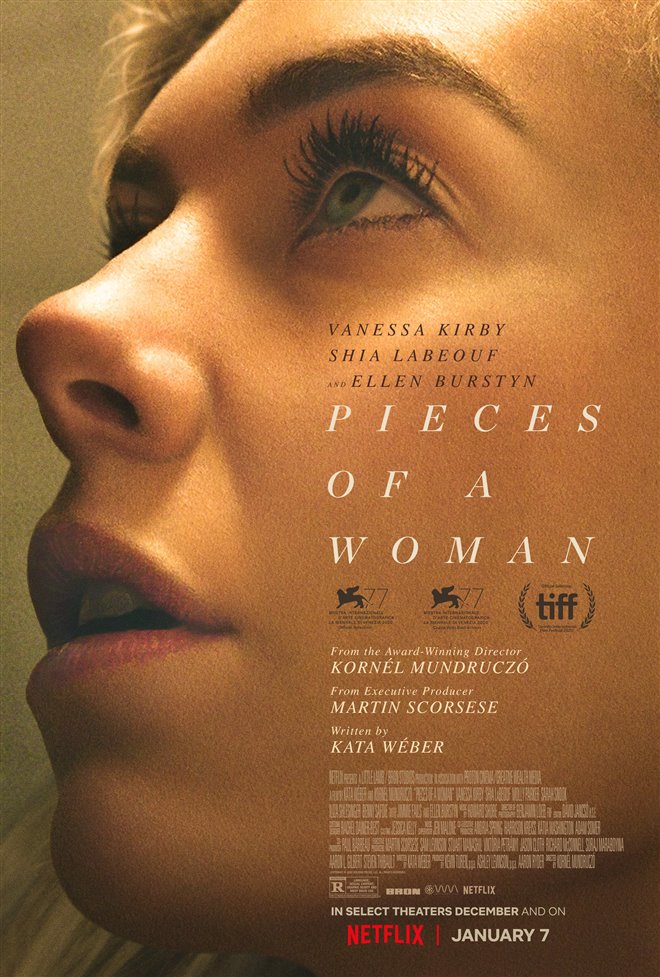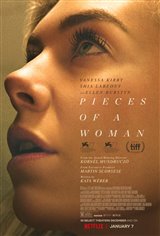 0 votes and 0 Reviews
In theatres:

December 30, 2020 - Limited
Netflix: January 7, 2021
2h 6m | Drama
---
Martha (Vanessa Kirby) and Shawn (Shia LaBeouf) are a couple who have fallen in love, despite their class divide and are eagerly expecting their first baby. When she goes into labour, their chosen midwife isn't available so a substitute midwife (Molly Parker) is sent to the house instead. Complications interrupt their planned home birth, sending the couple spiralling into tragedy.

While Shawn is distraught and visibly grieving the loss, Martha responds quietly, going back to work and resuming her corporate job. Shawn decides to take the midwife to court and Martha's mother (Ellen Burstyn) blames Martha for the loss.
Canadian Connection : Filmed in Montreal, Quebec. Several cast members are Canadian.