Watson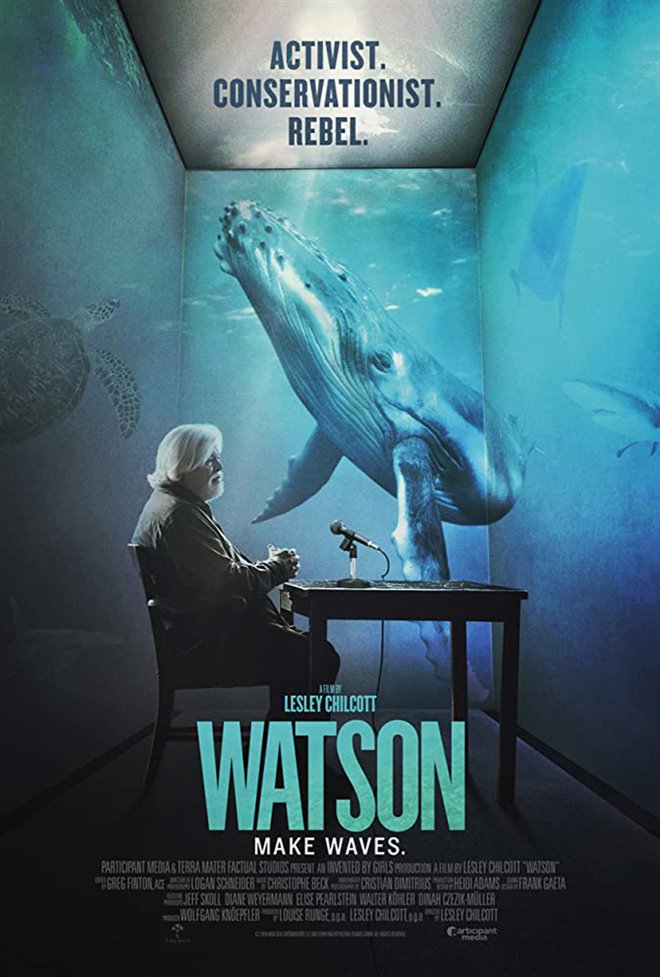 ---
Captain Paul Watson has spent 40 years fighting to end the destruction of the ocean's wildlife and its habitat. He reveals that he decided to devote his life to saving the oceans because they're the life blood of the planet.
Although he co-founded Greenpeace, their methods were only to hang banners and observe as they watched atrocities taking place in front of their eyes. Unable to go along with that, he left and formed Sea Shepherd, a more active foundation in confronting and even stopping criminals who are plundering the oceans that belong to all of us. When he discovered and tried to put a stop to illegal activities that were harming the oceans, he was punished for exposing the criminals.
Includes footage shot by Sharkwater filmmaker Rob Stewart of the infamous arrest of Paul Watson in Costa Rica.