The Omen (1976)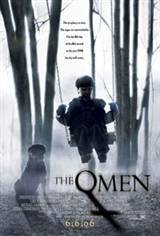 ---
The prophecy from the Book of Revelation provides a map to a terrifying future. The passage specifically points to the arrival of the Anti-Christ and the beginning of Armageddon. Robert Thorn, a senior American diplomat, has other things on his mind.
His wife, Katherine, who had suffered two previous miscarriages, has endured yet another unsuccessful delivery, but she's unaware their newborn child has died. The hospital priest, Father Spiletto, presents Thorn with another child born that night, whose mother died in childbirth. The priest compels Thorn to take the infant boy as his own.
Katherine will never know the truth. Katherine embraces the child as her own, blossoming in motherhood. Thorn's career ascends. He becomes the U.S. ambassador to Great Britain, and the family settles into an estate outside London. But certain disturbing events seem to revolve around the now five-year-old Damien.
The boy's nanny hangs herself at his birthday party; a strange priest brings dire warnings to Thorn; a children's trip to the zoo results in a panicked frenzy; Damien becomes hysterical during a drive to church; and blurred movements in a series of photographs portend shocking deaths. Then tragedy strikes closer to home.
It's apparent that Damien is the long-prophesized Anti-Christ. Now, Thorn must make the ultimate sacrifice to prevent the unspeakable terror that awaits the world.