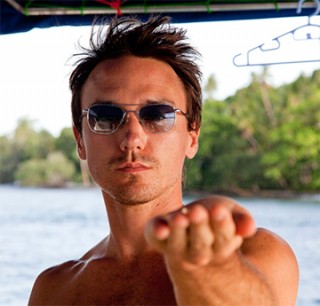 Fans of Sharkwater are in for a treat when Rob Stewart's latest film, Revolution, premieres at the Toronto International Film Festival this Wednesday night (September 12 - Cineplex Yonge & Dundas 6 playing at 8:45 p.m.;), bringing with it an empowering message of environmental harmony that may be far more pressing an issue than initially thought. In his latest foray into the medium of documentaries, Stewart explores with increasing alarm just how badly things have gotten - and just how much work it's going to take for mankind to reverse the path upon which it's laid itself. Through expert witnesses and Stewart's own famously pristine underwater cinematography, the young documentarian creates a vividly compelling canvas upon which audiences can both appreciate the hidden wonders of our planet even as they become more and more outraged by our own treatment of it. Just as Stewart shows you some new, beautiful scenes of nature, he immediately juxtaposes them against some criminal defamation of something else.
The film - which begins in its infancy as a vague extension of Sharkwater's marine-conscious ideology before rapidly expanding into other ecosystems - allows Stewart to travel the globe, shooting incredible vistas that range from the barren ocean floor to spectacular coral reefs, from the jungles of Madagascar to the tar sands of Alberta. It's a powerful and affecting film, which wraps its important message in an aesthetically mesmerizing shell. By the time Stewart arrives at the Climate Change Conference in Mexico, we're fully on board with the revolution, and the more protesters and facts he throws at the screen, the more heated the movement becomes. As young kids from across the globe gather together with the hopes of changing the future for themselves - at the Conference, in Ottawa and everywhere in between - the message of the film transforms from one of dire straits to one of hopeful optimism.
As expected, Stewart's cinematography is the most impressive aspect of the film, and some of the sequences that he captures seem better suited to a jaw-dropping nature broadcast on television than anything one finds in a feature - and that's certainly a good thing. It lends a sense of stark realism to the documentary that combines the best elements of environmental-awareness documentaries with non-fiction nature features. But the message is crystal-clear and affecting in the best way possible, and it will be the thing that viewers most take away from the film.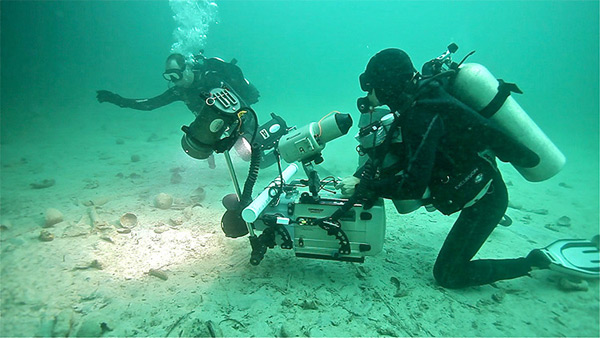 Rob Stewart's Revolution is a big step up from his already-terrific Sharkwater, and it establishes the young director as a force to be reckoned with in cinema's environmental-awareness movement. The success of Sharkwater's cause will undoubtedly be reflected in how Revolution performs (it created a staggering awareness for the shark finning industry that resulted in the banning of the practice in dozens of countries), and if that level of enthusiasm from the former can be reproduced here in the latter, Stewart may just help usher in another revolution of environmental concern. This may be the most compelling and beautifully-filmed documentary this year. Revolution screens Wednesday September 12 - Cineplex Yonge & Dundas 6 playing at 8:45 p.m. and Friday September 14 - Cineplex Yonge & Dundas 2 playing at 2:30 p.m. Rating: 4 1/2 stars out of 5. ~Devin Garabedian
Tags:
Revolution, Rob Stewart, Sharkwater