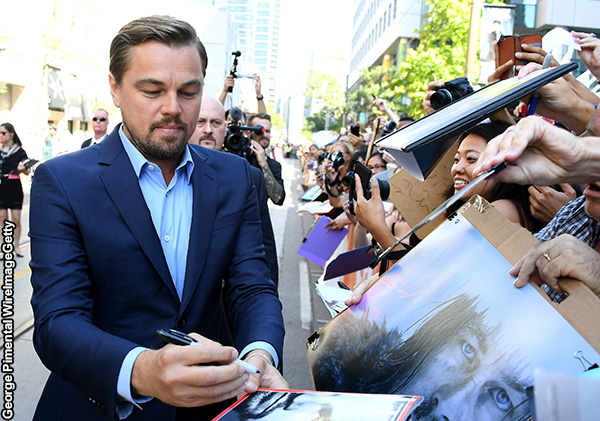 Fans and media were delighted when Leonardo DiCaprio made a surprise appearance in Toronto yesterday.
He, along with Fisher Stevens and producer Brett Ratner, walked the TIFF red carpet to premiere their documentary Before the Flood.
Even festival officials couldn't confirm that Leonardo would be there, but lucky for fans, the Oscar winner showed up at what appears to be the last minute, marking his first-ever outing at the Toronto International Film Festival.
Directed by Stevens, Before the Flood chronicles Leo's campaign to raise global awareness about the dangers of climate change in his role as a UN Ambassador of Peace.
"The origins of wanting to do a movie like this was to give the scientific community a voice," the movie star said to the packed crowd at Princess of Wales Theatre just minutes before the film's world debut.
"We've long ignored the prediction of the scientific community," he continued. "Ninety-seven per cent of the scientific community agrees that we are contributing to the issue of climate change in such a major way that we are altering the course of the future as we know it. We're risking not only our life on Earth, but future generations."
Check out the photos from the premiere below! ~Shelby Morton
Tags:
Before the Flood, Brett Ratner, Fisher Stevens, Leonardo DiCaprio, tiff, TIFF 2016