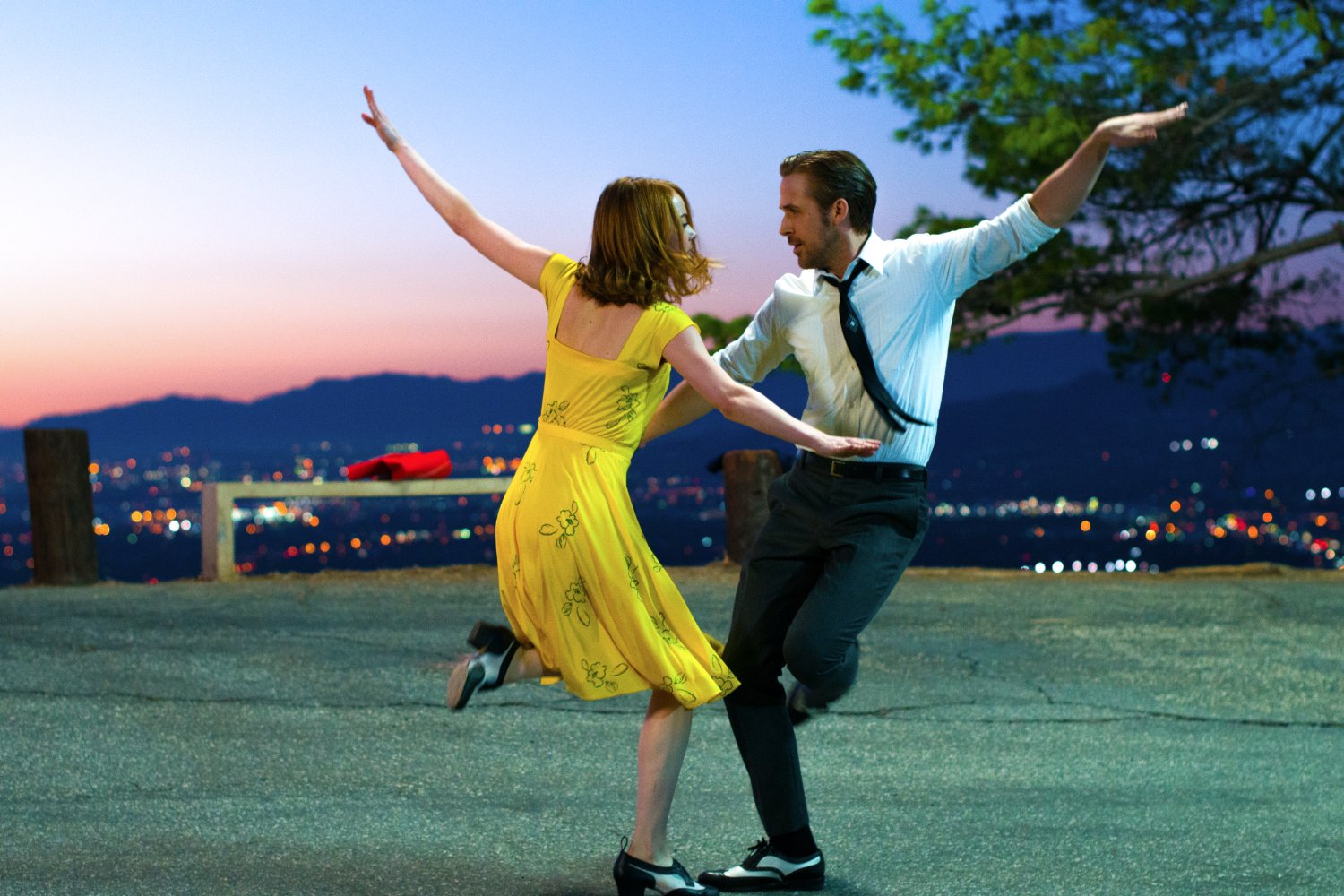 The Ryan Gosling and Emma Stone film La La Land has been stirring up a storm of awards buzz lately, snagging prizes and earning rave reviews around the world. Now that TIFF has wrapped, it adds one more credit to its growing resumé.
At the star-studded awards brunch today (Sunday, Sept. 18), TIFF's most prestigious award — the People's Choice Award — was given to Damien Chazelle's musical. It topped runners-up Lion and Queen of Katwe.
Since 2008, every People's Choice Award winner (with the exception of 2011's honoree, Where Do We Go Now?) has been nominated for Best Picture at the Oscars. Slumdog Millionaire, The King's Speech and 12 Years a Slave ultimately went on to win the coveted Academy Award.
The other People's Choice winners announced today include Ben Wheatley's Free Fire in the Midnight Madness category, and Raoul Peck's I Am Not Your Negro in the Documentary race.
For those in Toronto, TIFF will host a free screening of La La Land tonight at 6 p.m. at Roy Thomson Hall. Tickets will be available at the venue on a first-come, first-serve basis starting at 4 p.m.
Check out the full list of TIFF 2016 winners below. ~Matthew Pariselli
People's Choice Award: La La Land, Damien Chazelle
People's Choice Award for Midnight Madness: Free Fire, Ben Wheatley
People's Choice Award for Documentary: I Am Not Your Negro, Raoul Peck
Platform Prize: Jackie, Pablo Larrian
Platform Prize, Special Mention: Hema Hema: Sing Me a Song While I Wait, Khyentse Norbu
Best Canadian Feature Film: Those Who Make Revolution Halfway Only Dig Their Own Graves, Mathieu Denis and Simon Lavoie
Best Canadian First Feature Film: Old Stone, Johnny Ma
Prizes of the International Critics (FIPRESCI Prize) for Special Presentations Section: I Am Not Madame Bovary, Feng Xiaogang
Prizes of the International Critics (FIPRESCI Prize) for Discovery Section: Kati Kati, Mbithi Masya
Dropbox Discovery Programme Filmmakers Award: Jeffrey, Yanillys Perez
NETPAC Award for World or International Asian Film Premiere: In Between, Maysaloun Hamoud
Best Short Film: Imago, Ribay Gutierrez
Best Canadian Short Film: Mutants, Alexandre Dostie
Tags:
Damien Chazelle, emma stone, La La Land, People's Choice Award, ryan gosling, tiff, TIFF 2016