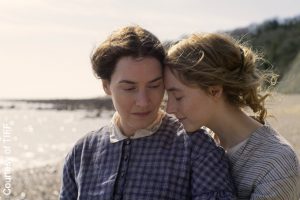 The Toronto International Film Festival will go ahead as scheduled this September, despite the COVID-19 pandemic.
The festival's 45th edition will take place September 10-19, 2020. It will look a little bit different however, with both physical and virtual screenings, drive-ins and virtual red carpets. If the organization gets the go ahead from provincial and city officials, TIFF plans to screen the full slate of films in physical theaters during the festival's first five days.
TIFF has partnered with Shift72 to bring the festival online to host several virtual events, including screenings, interactive talks, cast reunions and Q&As with casts and filmmakers.
"The pandemic has hit TIFF hard, but we've responded by going back to our original inspiration — to bring the very best in film to the broadest possible audience," said Cameron Bailey, co-head and artistic director. "Our teams have had to rethink everything and open our minds to new ideas."
This year, only 50 films will be featured, along with 5 programs of short films. The first batch of films to be announced include Ammonite, starring Kate Winslet and Saoirse Ronan (pictured here), Halle Berry's directorial debut Bruised, and Concrete Cowboy starring Idris Elba, Jharrel Jerome, and Lorraine Toussaint. More films will be announced throughout the summer.
Information about screening venues, ticket sales and accreditation will be available in the coming weeks. ~Brie Davis
Tags:
Ammonite, Concrete Cowboy, Halle Berry, Idris Elba, Kate Winslet, Saoirse Ronan, starring Kate Winslet and Saoirse Ronan, TIFF 2020