Botero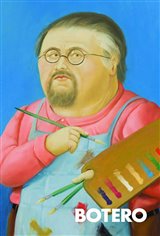 0 votes and 0 Reviews
Release Date:
February 14, 2020 - Montréal
1h 23m | Documentary
---
Born in Medellin in 1932, painter and sculptor Fernando Botero today attracts a record number of visitors to each of his exhibitions. However, his life didn't start under the best auspices. Orphaned at age four, he was expelled from school as a teenager because of his revolutionary ideas. As an aspiring artist, he lived in complete destitution, until the unexpected sale of one of his paintings allowed him to buy a plane ticket to Europe. There he studied the great masters of the Renaissance. In the 1960s, Botero moved to New York, where he was noticed — almost by chance — by the curators of The Museum of Modern Art. Since then, his recognizable signature style has given him an international reputation, which has never wavered. Almost 90 years old, the venerable artist evokes the great stages of his life and his career, surrounded by his three children and many relatives.
---