Mehbooba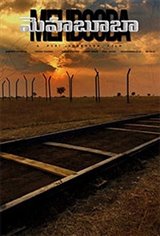 | 2 votes and 1 Reviews
Write a Review
Release Date:
Drama, Musical, Romance
---
Shravan Dhariwal (Sanjay Dutt), a dynamic and successful business tycoon based in New York, has it all. A winner all the way with an envious lifestyle, Shravan is one of the most eligible bachelors around. Whether it's wealth or women, he always gets what he wants. He leads a charmed life til one day his pride leads him to make the biggest mistake of his life.
In sharp contrast, Karan (Ajay Devgan) is a dreamer, the ultimate romantic, who puts brush to canvas every time a dream captures his imagination. One fascinating woman becomes the constant and recurring theme in all his paintings and wins his heart. When this woman from his dreams actually comes before him, his realizes she is "The One." However, fate has planned a rather unpleasant surprise... and a strange chain of events brings him to the crossroads of life, where he is tested to make the ultimate sacrifice.
The woman in their lives is Varsha (Manisha Koirala), a true woman of substance, who lives by her strong Indian values. Nothing can shake her faith in herself and her beliefs. Til one day, a grave error in judgement leaves her totall shattered and heartbroken.
All three destinies collide in the most unexpected of ways, when love comes between them. Mehbooba is a story of passion and betrayal and the unshakeable bond of love.