Sitting on the Edge of Marlene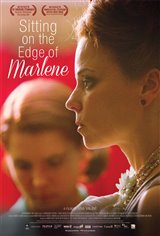 0 votes and 0 Reviews
| | |
| --- | --- |
| In theatres: | February 27, 2015 - February 27, 2015 - Vancouver<br />March 6 - Edmonton<br />March 20 - Toronto |
| Running time: | 1h 36m |
---
After school, 16-year-old Sammie (Paloma Kwiatkowski) go to the welfare-sponsored Jesus Camp.
Sammie and her drug-addicted, alcoholic mother Marlene (Suzanne Clément) share an unhealthy fascination with death, seeing it as a better place than the world they live in. With Sammie's father in prison, Sammie is introduced into the family con artist business to help make ends meet.
Sammie's father is released from prison but fails to show up and Marlene, already desperate, goes into a downward spiral.
Based on the short story "The Trouble With Marlene," by Billie Livingston.
---