SparkShorts (Disney+)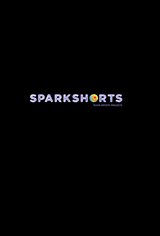 ---
These Pixar Animation short films by first-time directors are featured on the Disney+ streaming channel.
Float: A father discovers his adorable baby son can float. As the boy grows, and they begin to get curious and even disapproving glances from strangers, the man feels he has to hide the fact that his son is different.
Kitbull: In this beautifully animated 2D short, a stray kitten has to fend for herself. She bunks down in a box, where she discovers a friendly pitbull, who belongs to a man who chains him up. At first suspicious of the dog, the kitten slowly grows to feel a kinship for him and the two experience friendship for the first time together.
Purl: A bright ball of yarn named Purl gets a job at a fast-paced, high energy, company where all the employees are male. They discount her presence, so Purl decides she needs to change in order to fit in. Eventually, she has to ask herself how far is she willing to go and in the end, is it worth it?
Smash and Grab: After years of toiling away inside the engine room of a towering locomotive, two antiquated robots will risk everything for freedom and for each other.
Click here to sign up for Disney+ and to get the 7-day free trial!
---