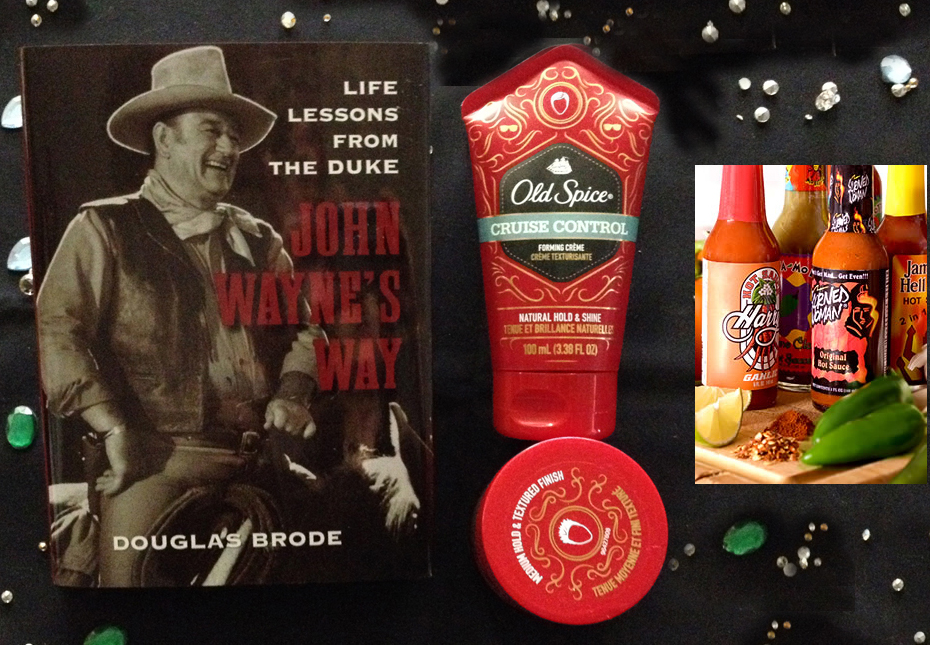 T'was the night before Christmas and for one lucky winner, we have the perfect gift for the guy who's hard to shop for! Amazing Clubs Canada is giving one lucky winner a three-month subscription to the Hot Sauce Club. The winner will receive free shipping every month, as well as two bottles of a specialty hot sauce every month! (Retail value $89.85)
This prize pack includes the new book John Wayne's Way: Life Lessons from the Duke, by Douglas Brode (Retail $18.95). To find out more about this book, read our review by clicking here.
And finally, we give you the chance to smell like a man, man, with Old Spice Cruise Control Forming Crème (Retail value $7.99) and the Unruly Texturizing Paste. (Retail value $7.99)
To enter to win this amazing prize pack, comment below to tell us who is your favorite all-time movie star? Check back tomorrow, Christmas Day, for our final day of prizes. We won't spoil the surprise by telling you what we're offering, but we can tell you there will be five winners and each prize is worth over $100 each! Congratulations to Jennifer Bradley, who won our Day 23 prize pack!