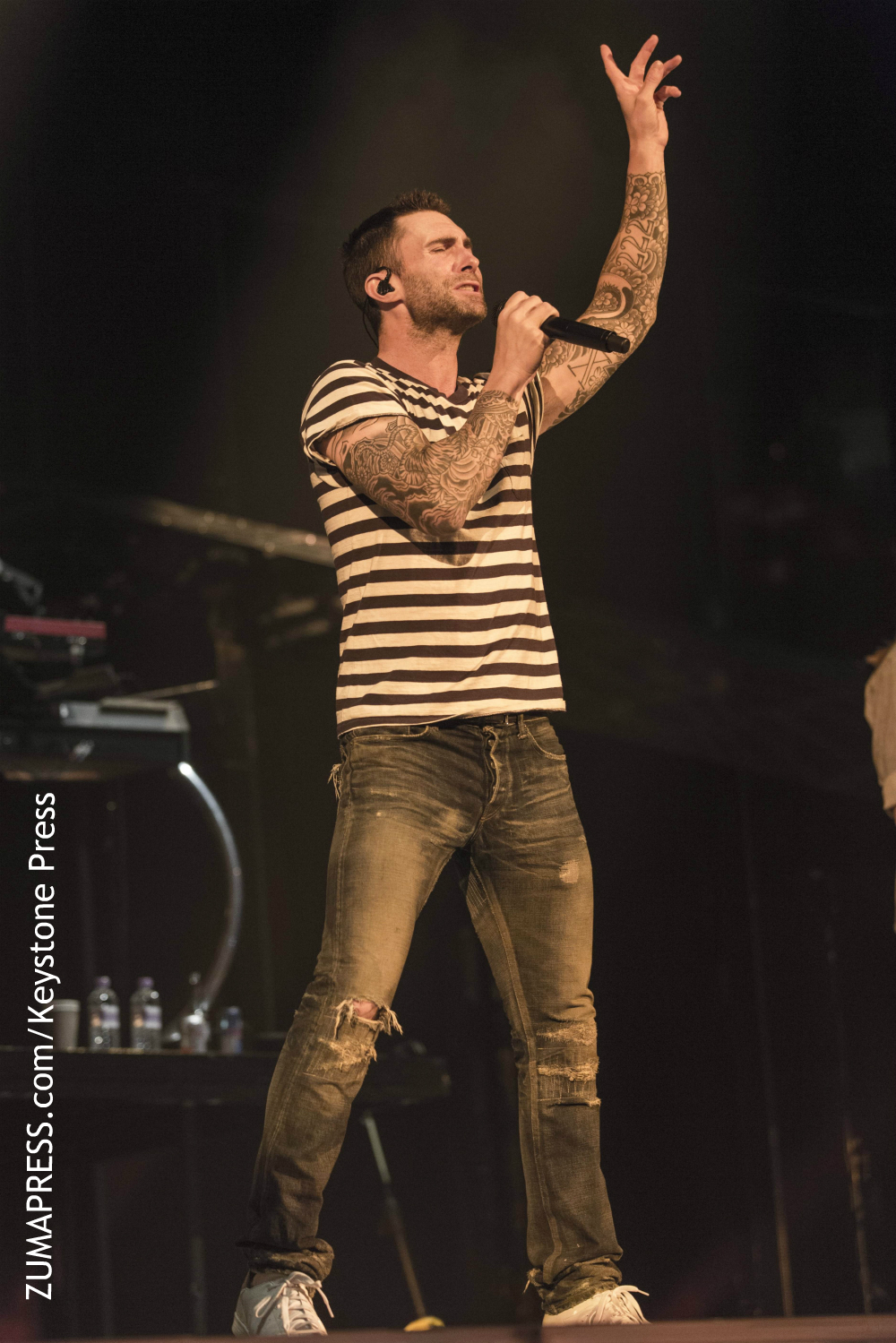 Maroon 5 lead singer Adam Levine has stepped out of his comfort zone in recent times.
Not only has he been a judge on NBC's The Voice, but he has been producing as well.
Now NBC has given him the green light to produce a pilot that will include a bachelorette party and a wedding crashing scene, very similar to what happens in the video for his hit single Sugar.
During the video, the band cruises Los Angeles and crashes several weddings. The wedding party and guests seem to enjoy having Maroon 5 drop in, but hey, who wouldn't?
Adam and David Dobkin, who directed the music video, is also producing.
The hour-long show, which has yet to be titled, will have celebrities surprising fans by showing up unannounced at big events in their lives.
Let the fun begin! ~ Sharon Salsberg