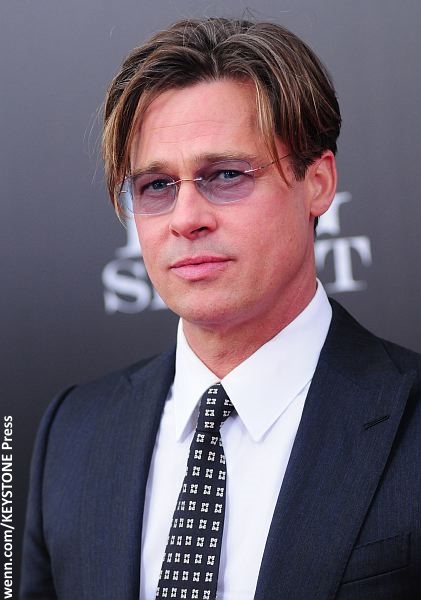 The FBI says it is gathering information about an alleged incident involving Brad Pitt and his kids aboard a private plane last week.
The bureau issued a statement saying it is evaluating whether or not to launch an investigation on the matter.
"In response to your inquiry regarding allegations within the special aircraft jurisdiction of the United States; specifically, an aircraft carrying Mr. Brad Pitt and his children, the FBI is continuing to gather facts and will evaluate whether an investigation at the federal level will be pursued," the statement read.
TMZ first reported that a violent incident occurred on a private plane last Wednesday (September 14) involving Brad, his wife Angelina Jolie, and their six children. According to the report, a witness saw Brad intoxicated, yelling at his kids and also allegedly "getting physical" with them, which prompted the witness to contact the Los Angeles County Dept. of Children and Family Services.
Angelina filed for divorce from Brad on Monday, with reports citing the plane altercation as the reason. The actress is currently seeking sole physical custody of their children, asking the judge to allow Brad visitation rights.
According to a source at TMZ, Brad has denied abusing his children, saying he is taking the matter very seriously and is concerned that "people involved" are "continuing to present him in the worst possible light."
With rumors and allegations swirling, tell us — what do YOU think happened on that flight?